Unix (often spelled "UNIX," especially as an official trademark) is an operating system that originated at Bell Labs in 1969 as an interactive time-sharing system. Ken Thompson and Dennis Ritchie are considered the inventors of Unix. The name (pronounced YEW-nihks) was a pun based on an earlier system, Multics. In 1974, Unix became the first operating system written in the C language. Unix has evolved as a kind of large freeware product, with many extensions and new ideas provided in a variety of versions of Unix by different companies, universities, and individuals.

Download this free guide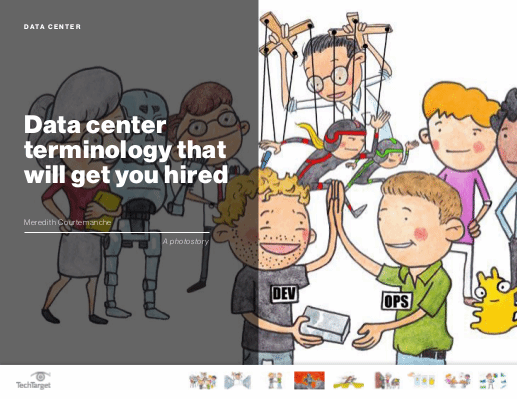 Download: Data center terminology that will get you hired
When it comes to data center job interviews, rattling off common DevOps and automation terms won't get you far – you must establish your knowledge of IT infrastructure scalability and resiliency, as well as culture and business to really impress. Download this COMPLIMENTARY Data Center Terminology guide to learn how to ace your next interview.
By submitting your personal information, you agree that TechTarget and its partners may contact you regarding relevant content, products and special offers.
You also agree that your personal information may be transferred and processed in the United States, and that you have read and agree to the Terms of Use and the Privacy Policy.
Partly because it was not a proprietary operating system owned by any one of the leading computer companies and partly because it is written in a standard language and embraced many popular ideas, Unix became the first open or standard operating system that could be improved or enhanced by anyone. A composite of the C language and shell (user command) interfaces from different versions of Unix were standardized under the auspices of the IEEE as the Portable Operating System Interface (POSIX). In turn, the POSIX interfaces were specified in the X/Open Programming Guide 4.2. These interfaces are also known as the "Single UNIX Specification" and, in the most recent version, "UNIX 03"). The trademarked "UNIX" is now owned by the The Open Group, an industry standards organization, which certifies and brands Unix implementations.
Unix operating systems are used in widely-sold workstation products from Sun Microsystems, Silicon Graphics, IBM, and a number of other companies. The Unix environment and the client/server program model were important elements in the development of the Internet and the reshaping of computing as centered in networks rather than in individual computers. Linux, a Unix derivative available in both "free software" and commercial versions, is increasing in popularity as an alternative to proprietary operating systems.
Continue Reading About Unix
Dig Deeper on Linux servers
PRO+
Content
Find more PRO+ content and other member only offers, here.