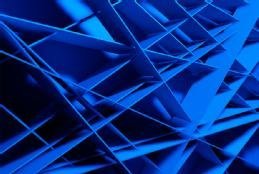 BACKGROUND IMAGE: sinemaslow/iStock
E-Handbook:
Evaluate converged vs. hyper-converged infrastructure benefits
Article 3 of 4
Get started
Bring yourself up to speed with our introductory content.
Four disadvantages of hyper-converged infrastructure systems
Problems with scalability and unexpected licensing costs can create problems for organizations that deploy hyper-converged infrastructure systems.
Hyper-converged infrastructures help IT acquire and provision equipment more effectively, but there are a few issues...
Continue Reading This Article
Enjoy this article as well as all of our content, including E-Guides, news, tips and more.
that catch buyers off guard.
As a highly engineered single system that brings together the required compute, storage, networking and virtualization resources, hyper-converged infrastructure (HCI) eliminates much of the hassle that a build-your-own approach can cause. Once a system is in place, however, the disadvantages of hyper-converged infrastructure may become clearer. Some organizations experience problems with scalability, licensing and more.
The wrong choice can result in expensive and embarrassing failures. It is incumbent on IT teams to perform due diligence at an early stage to ensure that a system is as future-proof as possible, and to avoid the disadvantages of hyper-converged infrastructures.
Scalability in hyper-converged systems
There may come a time when it becomes apparent that a hyper-converged system requires more resources to handle its workloads.
In the case of a well-balanced system with a mix of workloads running on it, the solution could be a fairly simple scale out, meaning more of everything is required. The organization can acquire an additional -- or incremental bolt-on -- system and plug it in. Most hyper-converged infrastructure systems will automatically see the new resources, embrace them and allocate them as required across the mix of workloads.
But what if the system requires only a single resource? What if there's plenty of network bandwidth, but not enough CPU; or plenty of CPU, but not enough storage? Some hyper-converged infrastructure systems struggle to scale individual resources. To gain more CPU, organizations may have to pay for more storage and network bandwidth, even if they don't require them, which is wasteful in terms of both upfront cost and space and energy requirements.
HCI licensing costs
Along the same lines, organizations may have to pay license fees for unused resources.
One of the other disadvantages of hyper-converged infrastructure has to do with its power consumption.
If operating system licensing is per core and IT wants to add storage, but also has to take extra CPUs, those licensing fees suddenly increase. The same may hold true for application licenses, which may charge either by the core or by the total available resource in the way that mainframe applications do.
Other applications essentially charge by the million instructions per second. Watch out for these when scaling a hyper-converged system.
The vast majority of hyper-converged boxes come with built-in systems management software. Some vendors will then ask for additional, chargeable licenses when organizations add new resources, but this practice is very rare.
Equipment density and power requirements
One of the other disadvantages of hyper-converged infrastructure has to do with its power consumption.
Most hyper-converged infrastructure systems are built to be highly dense, with power draws above the norm for build-your-own rack systems. Organizations should make sure that their facilities can meet power distribution needs, not just for an initial system, but also for when they add extra resources in the future.
Hybrid cloud computing compatibility
A hybrid cloud requires workloads and their orchestration, provisioning and management systems to seamlessly work and move across boundaries. Make sure when choosing a hyper-converged system that such seamless workload and operational mobility will be possible. Watch out for highly proprietary built-in systems that create an air-locked platform that only works well between itself and other systems from the same vendor.
Dig Deeper on Converged infrastructure (CI)