Problem solve
Get help with specific problems with your technologies, process and projects.
Enterprise Ubuntu Linux server monitoring and management made easy with Landscape 1.5
Canonical's Landscape 1.5 released with Ubuntu 10.04 features group server management and automated alerts to ease the regular tasks of a Linux admin. The paid service provides these additional management tasks beyond regular management and monitoring tools.
With the release of Ubuntu 10.04 on April 29, 2010, Canonical has also released version 1.5 of its Landscape management service. The purpose of this service? Making Ubuntu Management and monitoring easy. In this article you'll read what it offers.
Ubuntu was developed to be easy. But, up until recently, there was no easy solution to manage and monitor many Ubuntu systems simultaneously. To solve this, Canonical has developed the Landscape service. Initially developed as a Software as a Service, in the 1.5 release, Landscape is available as an on-site server or as an on-line service offered by Canonical.
So what can you do with it? Originally, Landscape was developed for monitoring of Ubuntu systems. To use it, users of Ubuntu Desktop or Server Edition need to register the node. After registration, the Landscape administrator for your account has to confirm the registration, which makes the computer a manageable computer. You can manually perform different tasks on computer that are managed by Landscape, but it also offers automatic alerts if something requests your attention.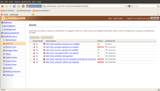 Click on image for larger version
Landscape generates alerts for computers in the management domain
Linux system monitoring using Landscape
Landscape allows you to monitor all important aspects of managed computers. Starting with user monitoring, you can see which users have an account on selected computers and if you see a user that isn't supposed to be there, you can lock them or in other ways alter the account. Other useful monitoring tasks includes monitoring running processes, installed software, and typical other relevant parameters for your server. But obviously as a Linux admin, you don't need Landscape to do that.
The additional value of Landscape is two things. First, you can create groups of computers, based on different criteria. One option is that you can tag a computer while registering it (for instance, you can tag it as a Web server), and based on these tasks, you can later create groups of computers. After selecting a group of computers, you can perform management tasks on the group, and that is useful if you have hundreds of Ubuntu computers to manage. Think for instance of the option to install specific software on all computers in a group, or if this is required for some reason to remove specific software packages.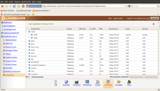 Click on image for larger version
Process managing and monitoring from Landscape
Second (and maybe even better), is the integrated alert system. So how does it work? Landscape is developed to monitor a few critical parameters, which you can find under the alerts option. These include items such as new updates that are available, computers that need to be rebooted, or just the mentioning of a computer that hasn't contacted Landscape in a while. For each of these alerts, you can configure it to send out an e-mail if the alert occurs. This helps you in being aware of critical situations without monitoring the system at all times. If an alert has occurred, you can click through the alert to find out what exactly has happening and which computer is concerned. Next, by clicking the hyperlink to that computer, you can directly perform the related task, such as remotely rebooting your server to make sure a kernel update has been installed properly for instance.
Also useful is the option to run scripts on managed computers. Again, you can perform this on an individual computer or a group of computers. Working with scripts in this manner is indeed powerful, as it allows you to accomplish any task you want on any server you want it to be accomplished. Apart from these features, Landscape offers more, such as the option to mention open support calls, or even to integrate your cloud environment in the management interface.
So how does one get access to it? Canonical is offering Landscape as a paid service, but you can apply for a free 60-day account. You can also purchase the service to install at your site. If you are managing large amounts of Ubuntu computers, you should definitely consider it. Given the fact that Ubuntu Server is rather popular in the provider world, there is a market for this product. The drawback is that for the moment it doesn't manage other Enterprise Linux systems, such as Red Hat and SUSE. But who knows what the next version will bring.
ABOUT THE AUTHOR: Sander van Vugt is an author and independent technical trainer, specializing in Linux since 1994. Vugt is also a technical consultant for high-availability (HA) clustering and performance optimization, as well as an expert on SLED 10 administration.