Share this item with your network: BACKGROUND IMAGE: iSTOCK/GETTY IMAGES
Cloud computing, data center trends: If you can't beat 'em, join 'em

iSTOCK/GETTY IMAGES
Problem solve
Get help with specific problems with your technologies, process and projects.
Anything as a Service, Everything as a Service explained
As cloud providers diversify, Anything as a Service and Everything as a Service become interchangeable in the cloud landscape.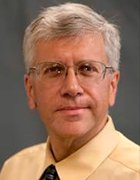 By
One of the latest terms to emerge from the cloud is XaaS, which can mean Anything as a Service or Everything as a Service, depending on whom you ask.
Cloud computing has spawned a new lexicon, with terms cropping up at a breakneck pace. Just consider cloud bursting, cloudware and cloud-oriented architecture.
XaaS is not a specific service model, but it recognizes the various service models that make up the public and private cloud computing industry.
The cloud industry has spawned the evolution of various Web-based service models, including Software as a Service, Platform as a Service and Infrastructure as a Service -- collectively known as the SPI model. Other services include Storage as a Service, Communications as a Service, Network as a Service and even Monitoring as a Service.
XaaS and the cloud have been a long time coming. The idea of the cloud computing has been around for decades, even though it wasn't always called that. Technologists have long yearned for a world where a business would use computing resources from independent providers rather than building, maintaining and staffing a corporate data center. Businesses would pay only for the IT resources they actually used on a monthly basis -- much like electricity or any other utility.
Back then, no one knew what cloud computing actually was or how to deliver it to users.
Then the Internet burst onto the scene and flooded the marketplace with cheap, plentiful bandwidth. Web browsers provided a platform-independent means to deliver applications, and virtualization gave service providers the abstraction layer and dynamism necessary to build a multi-tenant IT utility. That's when the cloud started taking shape, and service providers found ways to cater to businesses eager to outsource at least parts of their complex and costly data centers.
Cloud service models today are subdividing and becoming more granular -- such as Identity Management as a Service -- so the notion of using anything as a service is constantly being refined. Given this alphabet soup of acronyms, XaaS has appeared as an umbrella term that covers any -- or every -- service a company could provide via the Web. For all practical purposes, XaaS is simply another term for public and private cloud services.
NOTE: This article first appeared in the October issue of Modern Infrastructure.
Dig Deeper on Colocation, hosting and outsourcing management