Data center budget and culture
This data center budget and culture topic area provides thought pieces, practical advice and case studys to help data centers align with business needs. Find ways to save money in your data center. Are you getting ROI on your data center projects? Looking for funding for new data center initiatives? Check out our budgeting advice.

Download this free guide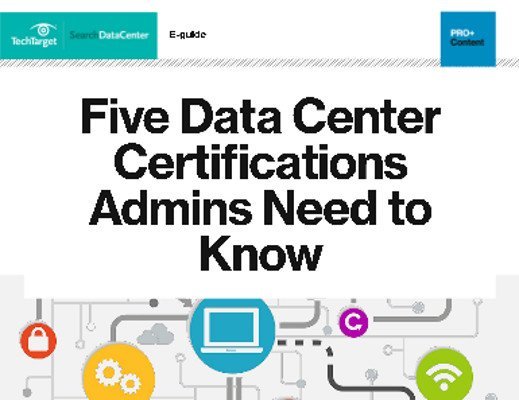 5 Data Center Certifications IT Admins Need to Know
The focus for data center admins has shifted away from traditional hardware considerations and has moved towards more advanced capabilities like virtualization, networking and design. Review these 5 data center admin certifications to stay up to date on all the latest trends.