Evaluate
Weigh the pros and cons of technologies, products and projects you are considering.
Bob McFarlane: Blogs and more
Expert Bob McFarlane recently hosted a blog that tackled the full array of problems that face anyone managing a data center's physical environment. The best of the blog is here.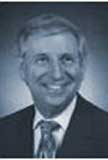 Data Center design expert Bob McFarlane recently completed a stint writing a blog for TechTarget's Expert Answer Center. We've posted the best of his blog below. Keep an eye on the Expert Answer Center for more advice that could help your IT shop.


Blog Entries



Where do failures originate?
The vast majority of failures in data centers are caused, triggered or exacerbated by human error. We'll never completely eliminate our human failings, but we can sure do some things to make ourselves less vulnerable. Here are a few.

Block those holes!
Lots of cold air leaks out of a multitude of openings in the floor tiles, doing virtually nothing. And a lot more disappears right in front of the cabinets after it gets out of the floor. With fuel costs going through the roof and heaters being shipped to data centers disguised as computers, we now have to make things a lot more efficient. The fundamentals are actually easier (and cheaper) than you might think.

Let's add an air conditioner
In the old mainframe days, we could just pressurize the floor and the air would come up through the openings right under the equipment. It's much more complicated now. We're trying to push a lot of air through a lot of perforated tiles, and it just doesn't work as nicely as we think it should. Here's why.

UPS -- it's NOT uninterruptible
When everything works right, the UPS really does live up to its name. But when it doesn't, it can be a solid barrier between your equipment and perfectly functioning building or generator power. So let's look at what can go wrong.

Concurrent maintainability -- your best insurance policy
There are very few businesses today that can survive a very long outage in their processing. If the thought of a single item shutdown gives you nightmares, perhaps you should be showing this article to your management and suggesting that some investment in a little more robustness might be a worthwhile business decision.

Grounding -- the 'black art'
The fundamental task of grounding is misunderstood because there are so many different reasons for doing it, each with its own set of concerns, considerations and installation methods. So let's identify some of these grounding specialties and what they're for, then pull the concepts together to get a better understanding of the principles of telecommunications grounding.

Auditing your data center
A good data center audit will not only uncover hidden flaws, it will tell you how far you can reasonably take this facility and will provide general guidelines as to how to do it. And it will be worth its weight in batteries if it saves you from a crash by identifying risks before they happen.

Cabinets, bloody cabinets!
Here are the fundamentals and what I look for when recommending, specifying and selecting racks and cabinets for our clients' data centers.

To gas or not to gas? That is the question!
Water is intended to protect buildings and people. Inert gas is intended to protect equipment. Either one should be capable of doing both -- you'll learn from this article why that's not a generally accepted position.

Building a data center -- is your team without a coach?
Building a data center is probably the most critical and expensive single space your company will ever build. But when it comes to the planning IT is often not even allowed into the process. Why are they so often on the sidelines, and what can be done about it?

More from Bob McFarlane



What's the best location for a vapor barrier, and what's the best kind to use?
Bob gives his vapor screen recommendation and explains the longstanding controversy over whether a vapor screen is even necessary.

Preventing data center power failures
When a power failure happens in your data center, do you point the finger at the facilities department or at yourself? Here are some tips on how to protect your data center.

Hot spots not so hot in the data center
Your "hot spot" problem may be due to several things, but getting the maximum amount of cool air to the locations that most need it will certainly be part of the solution.

Best practice for UPS loading on distrubted parallel or prallel redundant configuration
Bob weighs in on the recommended loading of data center UPS and/or PDU equipment when you are running in a distributed parallel or a parallel redundant configuration.

About Bob McFarlane
McFarlane is the president of the Interport Division of Shen Milsom Wilke, Inc. He has spent more than 30 years in communications consulting, with experience in every segment of the industry including, cable design, fiber optics, data communications, telephony, financial trading systems, data centers, satellite earth stations, video and multi-media, and acoustics.
Dig Deeper on Data center backup power and power distribution