Manage
Learn to apply best practices and optimize your operations.
Undock your data center management strategy with mobile apps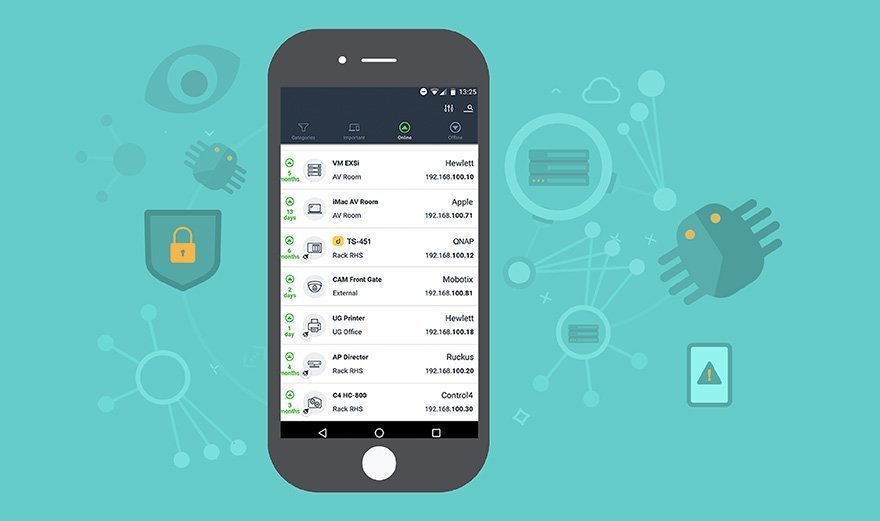 Visual Editor:
Sarah Evans
Identifying and avoiding network threats is a struggle for nearly every IT department, especially as the number of devices accessing the network -- thanks to BYOD, internet of things and a number of other trends -- constantly increases.
In addition to managing network security, admins face another challenge: maintaining network uptime. Kamco Industries Inc., a manufacturing company in West Unity, Ohio, strives to maintain constant uptime in its network infrastructure.
"We need to monitor and have reporting tools ... so that I can be proactive and not reactive," said Chad Walls, their information systems manager.
As a part of that initiative, Walls downloaded OmniCenter Mobile, a network scanning app available on Android and iOS. The app is an extension of Netreo's OmniCenter, an appliance-based IT management dashboard that gives IT teams insight into network performance.
"Now, I get warning prior to something going down, and I can at least give an example or a countermeasure to fix the problem before it happens," Walls said. Before, if the company's network-attached storage went down, for example, the initial assumption would be that they just had a "bad drive."
"That's about the best we could do with reporting," Walls said.
Walls said he occasionally uses free apps, such as Wi-Fi analyzers and ping tools, but his wireless LAN controller helps most with narrowing down an access point.
Fing is another network scanning app that monitors devices connected to any Wi-Fi network to detect potential threats. In May 2016, Fing was acquired by Domotz, a remote tech support system provider for IT professionals. Now, Domotz Pro is positioned for larger enterprise networks, while Fing is more for smaller businesses and home users.
"If I'm at my computer, I have access to multiple network scanning tools," said Stephen Ringl, a technical support manager at The Mathes Group, an electrical distribution company. "If I'm troubleshooting in the field, or trying to trace down a problem, I'm probably not carrying a computer with me, but Fing will give me quick access to a wealth of information that I can use."
View All Photo Stories