Manage
Learn to apply best practices and optimize your operations.
Undock your data center management strategy with mobile apps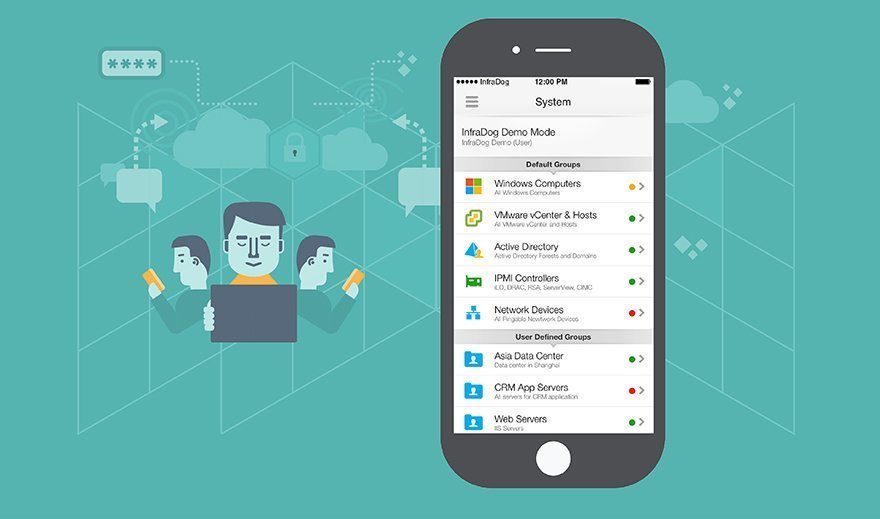 Visual Editor:
Sarah Evans
Just as they're faced with supporting an ever-growing mix of different technologies in the data center, admins are also grappling with another enterprise trend: an increase in remote workers.
Twenty-four percent of employed people in the United States performed some or all of their work at home in 2015, up from just under 20% in 2007, according to the U.S. Bureau of Labor Statistics. For Windows shops, in particular, that can mean IT teams need to manage their Active Directory service, along with user permissions and authentication controls, for a user base that grows more and more geographically dispersed.
The IT operations team at Orthotic Holdings Inc., a medical technology manufacturer headquartered in Hauppauge, N.Y., faces that very challenge, said Daniel Yu, director of IT operations for the company.
Yu's team is fairly small, consisting of an admin and two help desk managers. But it has to support hundreds of geographically dispersed end users -- roughly 400 front-office workers and branches across Canada, the U.S., the U.K. and Australia -- so 24/7 remote monitoring and troubleshooting is a must.
"Our support for the infrastructure side is pretty thin," Yu said. "But the demand for the infrastructure side is high."
Yu's team uses a mobile app, called InfraDog, to help streamline remote management for their primarily Windows-based environment. He's currently evaluating a new feature of the app, Mobile Employee Self-Service, which helps remote workers reset their own Windows passwords and unlock their accounts without IT intervention or having to be on the company virtual private network. It's similar to the Active Directory feature that already exists in the admin-facing part of the app, but it's user-facing.
"As far as I can tell, that's great for remote users," he said.
Other mobile apps that help admins manage Active Directory and user permissions include ManageEngine's free Active Directory app and BealSystems' ActiveDir Manager. Microsoft also offers a mobile Office 365 Admin app for managing user accounts for Office 365.
While a mobile app is helpful for basic monitoring and troubleshooting, Yu said he supplements InfraDog with more heavy-duty data center monitoring systems, such as Microsoft System Center Operation Manager (SCOM).
"InfraDog is not an application like Microsoft SCOM," he said. "It's a simple mobile tool, but ... when somebody calls my help desk people or my admin, no matter where they are, they should be able to go onto the server and respond."
View All Photo Stories