News
Stay informed about the latest enterprise technology news and product updates.
Iceland's data center opportunities and challenges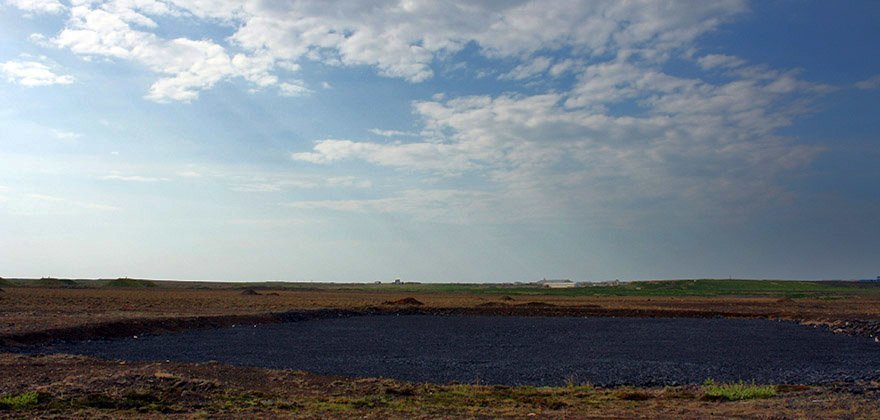 The Ásbrú area is a unique region within Iceland that used to house a NATO military base. NATO vacated the area in 2006, leaving a government-run real estate company called Kadeco to repurpose the area, which already has living quarters available that used to house NATO servicemen and women and their families. It's also close to the Keflavík International Airport, Reykjavík Harbor and electrical substations. Kadeco expects data center real estate to grow in the Ásbrú area.
Within Ásbrú, Fitjar (pictured) is a 50-megawatt, 120,000 square-meter "shovel ready" build site for future data centers. A facility can be built there in a matter of weeks, according to Borealis's Björn Brynjúlfsson. All that's needed is a customer.
Photo: The Fitjar site is one of many potential future data centers if Iceland's IT industry takes off.
Editor's note: The visits to Verne Global, Advania and Borealis data centers as well as other Icelandic sites were sponsored by Invest in Iceland, an organization facilitating foreign direct investment business opportunities in Iceland.
Read more about developing data centers in international locations:
How to gauge data center resiliency
Assessing data center facilities and ops
View All Photo Stories