News
Stay informed about the latest enterprise technology news and product updates.
Iceland's data center opportunities and challenges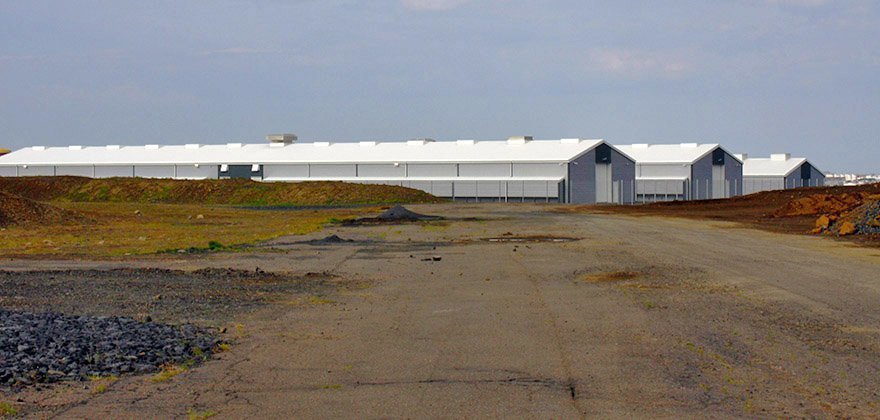 High-performance computing (HPC) is a major driver for Icelandic data centers.
Advania, a Nordic IT company headquartered in Reykjavík, saw 150% growth in the first six months of this year; the company has 10,000 corporate clients in Iceland, Sweden and Norway, and 40% of the company's revenue comes from Iceland.
At its Mjölnir data center, today used for Bitcoin mining by customer BitFury Group, power usage effectiveness (PUE) for cooling is 1.02 due to its Tier "0" design: Mjölnir has no humidity control, no UPS, no diesel generators and one power path, all by customer choice. The uptime at Mjölnir (pictured) is still 99.96%.
The estimated cost of the three-building Mjölnir data center complex was $600,000 per megawatt, as compared to the average cost per megawatt of building data centers globally, which 451 Research estimates at between $9 million to $14 million per megawatt.
Bitcoin mining is one HPC workload; others include academic research analysis and enterprise big data numbers crunching. Cryptocurrency workloads have been a suitable short-term business for Iceland's data centers in that they have high processing requirements but low bandwidth requirements. BitFury uses 10 megawatts of electricity for processing but found a 4G router suitable for its network connectivity needs, for example.
Long term, however, the future of cryptocurrency workloads is hard to predict. The dollar value of Bitcoin has plummeted from a peak at the end of 2013; Bitcoin companies used to be able to sign long-term two-to-three-year contracts, according to another data center operator, Björn Brynjúlfsson of Borealis Data Center. Now it's more like six months.
It's not lost on Icelandic data center operators that diversification is a must. "You take a calculated risk with that kind of customer," Brynjúlfsson said.
Meanwhile, Advania also hosts customers in another facility called Thor, which was designed to meet Uptime Institute Tier III specifications (though Advania did not pursue formal certification by the Institute). Thor has two fiber feeds operated by two different Icelandic telecom carriers, dual power paths, a network operations center staff on-site 24/7 and is ISO 27001 certified, with a PUE of 1.19.
Finally, Advania provides IT services to international customer Risk Management Solutions Inc., which calculates and estimates risks for insurance companies, and Opera Software, a Web-based software company.
Photo: Advania's Mjölnir data center in Iceland hosts high-performance computing workloads.
View All Photo Stories