News
Stay informed about the latest enterprise technology news and product updates.
Iceland's data center opportunities and challenges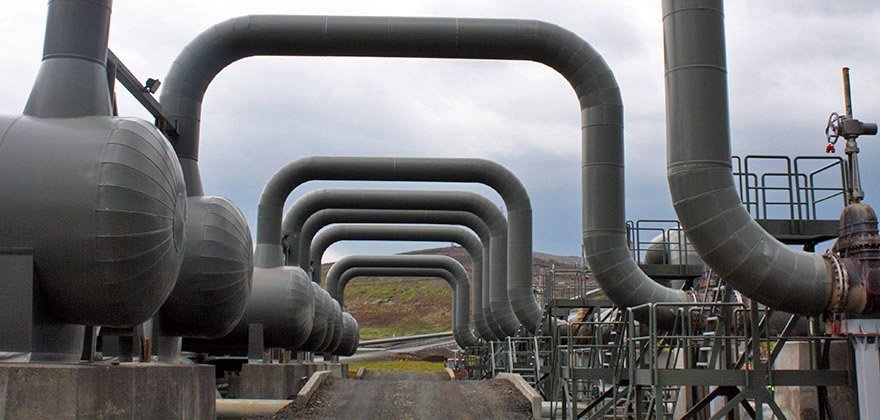 Data center power requirements are a key consideration of site selection. Iceland offers a grid that is both green and reliable.
Geothermal power is one contributor to the grid, and Hellisheiði Power Station, owned by Reykjavík Energy subsidiary Our Nature (ON) Power (pictured), is the largest geothermal power plant in the world. It produces 303 megawatts of geothermally powered electricity annually and is expected to go up to 400 megawatts by 2020.
Geothermal energy accounts for about 20% of Iceland's electrical power, and hydroelectric power accounts for 75%. The grid itself boasts at least 99% availability -- the exact uptime percentage estimates range from 99.7% uptime to 99.977%; by comparison, an Uptime-rated Tier III data center can be estimated at 99.982% uptime.
Most power in Iceland supports heavy industry such as aluminum smelters, which need high uptime from the power grid -- more than two hours downtime yearly for the aluminum plants is considered catastrophic. The country consistently supports the smelters with between 0 and 2 hours downtime annually. The grid's reliability is such that some Icelandic data centers forgo uninterruptible power supply systems and diesel backup generators to prevent downtime.
Data center power requirements can also be met affordably in Iceland -- fixed energy prices average some 50% lower than in the European Union, and grow at a fixed 2-3% per year.
Photo: Pipes feed into the Hellisheiði Power Station outside of Reykjavík, Iceland.
View All Photo Stories