Evaluate
Weigh the pros and cons of technologies, products and projects you are considering.
Announcing the 2015 Impact Awards winners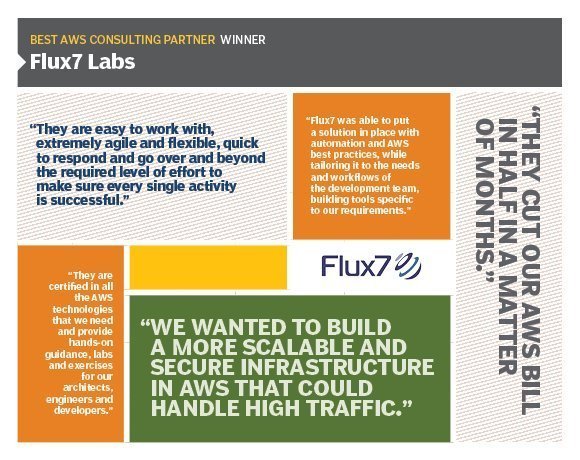 Flux7 has made a big impact since its founding in 2013, and voters named it the best AWS consulting partner in 2014.
Flux7 Labs brings full-stack expertise and DevOps knowledge to companies that want to take advantage of public cloud computing for app development or hosting, or cloud infrastructure that complies with existing regulations.
"We wanted to build a more scalable and secure infrastructure in [Amazon Web Services] that could handle high traffic," said one voter. "Flux7 was able to put a solution in place with automation and AWS best practices, while tailoring it to the specific needs and workflows of the development team, building tools specific to our requirements."
Customers were also impressed by Flux7 Labs' current knowledge of the cloud market and the competitive cloud offerings that might match AWS' services.
The company's skills are especially prized when it comes to automation and scripting, and it also specializes in big data analytics.
Read more about AWS partners:
More about the winner
How to make an AWS provider work for you
Getting an enterprise on AWS successfully
Why AWS ecosystems are growing every day
How partners keep IT shops abreast of AWS innovation
View All Photo Stories