Evaluate
Weigh the pros and cons of technologies, products and projects you are considering.
Announcing the 2015 Impact Awards winners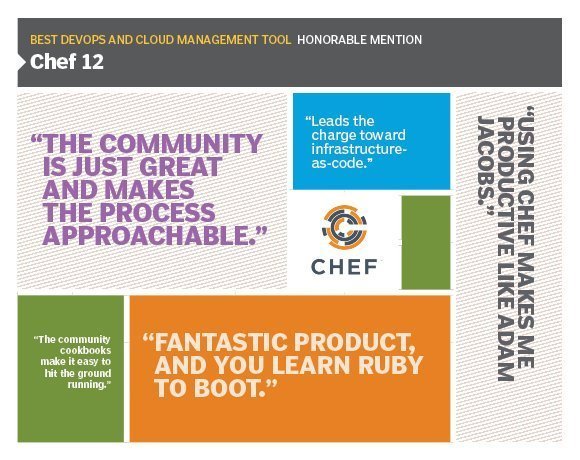 Chef 12 proved worthy of an Honorable Mention for best DevOps and cloud management, thanks to its support and versatility, said Modern Infrastructure voters.
Chef is versatile due to its use of Ruby, and it supports a wide range of platforms and a vibrant, enthusiastic open source community. These days, Chef users love it for its pioneering work around DevOps and orchestration.
"Chef leads the charge toward infrastructure-as-code, with great support for testing, continuous deployment and reuse," said Zachary Stevens, co-founder of Elastera, a U.K. managed services provider. "They're taking the best of what's come out of the dev community and applying it to ops with test-driven infrastructure development."
Read more about the honorable mention winner
View All Photo Stories