Evaluate
Weigh the pros and cons of technologies, products and projects you are considering.
Announcing the 2015 Impact Awards winners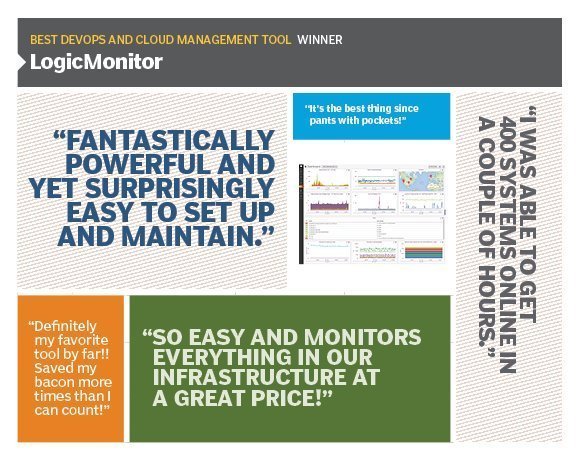 It's refreshing to hear about a monitoring suite that installs easily and is comprehensive, yet customizable. Add great support and a cost-effective hosted software-as-a-service model, and you've got a Modern Infrastructure Impact Awards winner for best DevOps and cloud management tool.
LogicMonitor is a cloud-based IT monitoring suite that Modern Infrastructure readers called out for its impressive ability to help them get up and running in a matter of minutes.
The speed with which LogicMonitor discovers new environments is "kind of scary," said Dale Rodriguez, a product manager at a managed hosting provider. "I was able to get 400 systems online in a couple of hours, compared with a week for other systems," he said.
LogicMonitor puts development and operations teams onto the same dashboards and alerts to improve communication and speed delivery. Its platform includes AutoDiscovery, a feature that automates discovery, configuration and management of monitoring.
And LogicMonitor's status as a cloud-based rather than on-premises tool is an asset, not a liability, voters said.
Read more about DevOps management:
More about the winner
What you need to know about the DevOps movement
The deadly DevOps sins
Learn why DevOps won't fix a broken system
View All Photo Stories