Evaluate
Weigh the pros and cons of technologies, products and projects you are considering.
Announcing the 2015 Impact Awards winners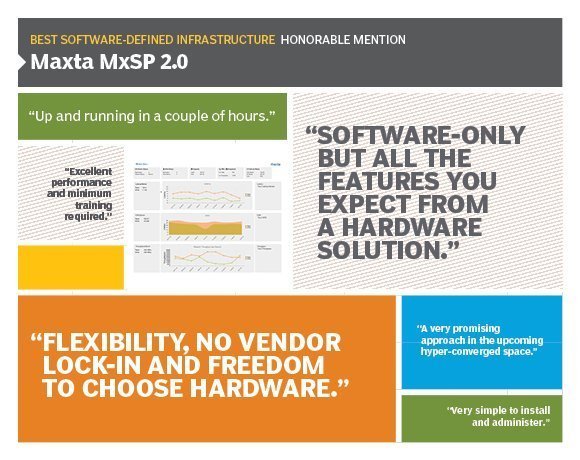 Maxta's MxSP v2.0 was highly praised by Modern Infrastructure Impact Awards voters for its innovative approach to software-defined storage. Maxta's software-only option replaces a traditional storage area network by pooling storage on standard x86 servers.
"I chose this product as it is software-only and has all the features you expect from a hardware solution," said one reader.
What made Maxta stand out among other software-defined storage products was its ease of use and its support for multiple hypervisors.
"[MxSP is] very simple to install and administer. [It has] excellent performance and minimum training required. [MxSP can be] up and running in a couple of hours," another reader said.
"[It's] a very promising approach in the upcoming hyper-converged space," said another of Maxta's place in the emerging market.
Read more about the honorable mention winner
View All Photo Stories