Evaluate
Weigh the pros and cons of technologies, products and projects you are considering.
Announcing the 2015 Impact Awards winners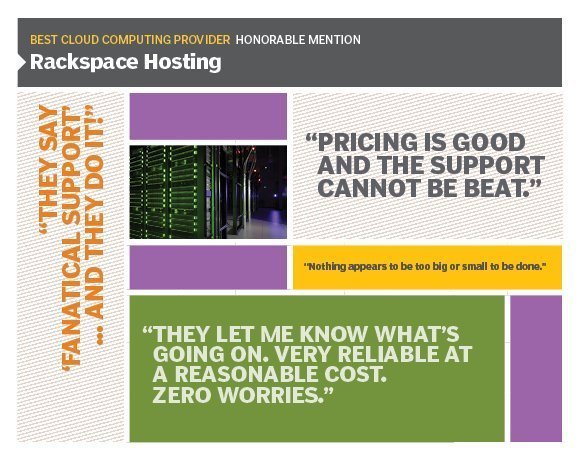 Rackspace Hosting went from vultures circling in the first half of 2014 to taking an Honorable Mention in the Modern Infrastructure Impact Awards for cloud computing providers.
Experts speculated that the company would be sold because it would never compete with the likes of AWS in public cloud. But the San Antonio-based vendor ultimately opted to stay independent, and its stock is rising. There was a rebrand around managed cloud and the addition of a series of new capabilities, including bare-metal cloud and managed tools for Microsoft and Google applications.
"Nothing appears to be too big or small to be done," said one voter.
"They say 'Fanatical Support' ... and they do it!" noted another. Support and communication came up as major areas of strength for Rackspace cloud hosting during the voting.
"Pricing is good and the support cannot be beat," another voter said.
Read more about the honorable mention winner
View All Photo Stories