News
Stay informed about the latest enterprise technology news and product updates.
Seven data center blogs you should be reading right now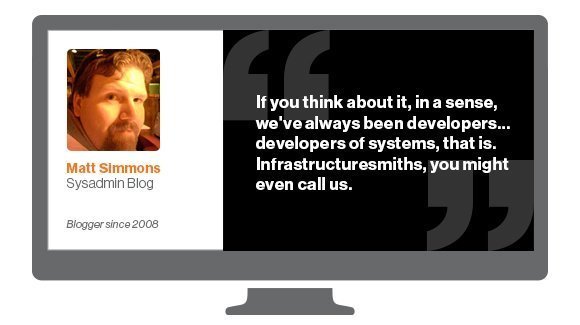 It might be hard to define system administration, but Matt Simmons speaks to IT pros from their point of view in his sysadmin blog -- especially since he has been a sysadmin for 12 years, specializing in small infrastructure.
According to Simmons -- a self-described IT admin who does everything -- Standalone Sysadmin was created for IT admins who are involved in every step of the process. He started the blog after sharing his LiveJournal account with a mostly non-technical audience, who didn't quite understand the topics of his entries. From DevOps to network improvements to conference coverage, Simmons covers what sysadmins request.
Simmons works for the College of Computer and Information Science at Northeastern University, specializing in networking and virtualization.
View All Photo Stories