Top data center equipment trends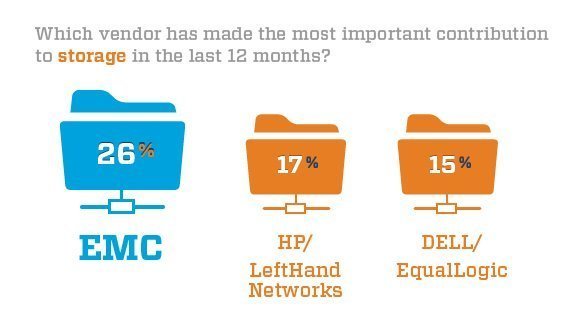 No single enterprise storage vendor dominated TechTarget's Data Center and Readers' Choice 2013 survey. EMC Corp. was closely followed by HP's LeftHand, Dell's EqualLogic, NetApp and IBM. Hitachi Data Systems and Cisco Systems garnered some votes for technological advances in enterprise storage solutions as well.
Enterprise storage is moving into solid-state drives, virtualization-aware designs, and scalable and tiered storage as data centers seek out storage resources that can both support agile business operations and maintain massive quantities of data.
View All Photo Stories