Top data center equipment trends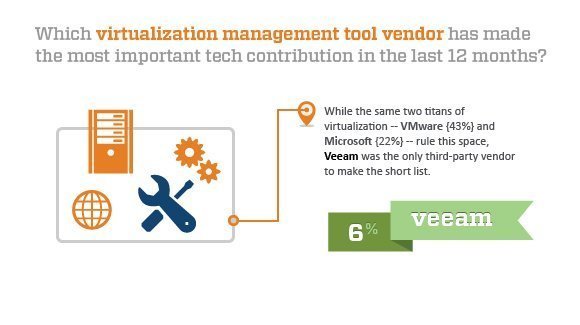 The same two titans of virtualization platforms -- VMware followed by Microsoft -- also rule the VM management space, with Veeam Software and Citrix Systems drawing some supporters as well.
According to about 43% of Data Center & Readers' Choice 2013 survey respondents, VMware's virtual machine (VM) management tools made the most technological contributions to enterprise computing. About 22% of respondents chose Microsoft, and Veeam was the only third-party vendor of VM management tools to make the short list, with about 6% of respondent votes. A smattering of other vendors resonated with respondents, including Citrix, Dell's Qwest Software, HP's LeftHand, Acronis and EMC.
View All Photo Stories