Top data center equipment trends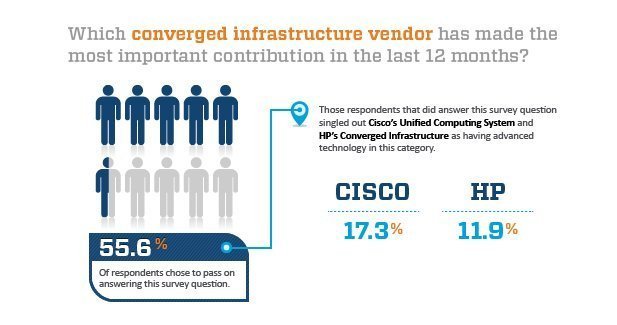 While Cisco UCS has name recognition, converged infrastructure vendors as a whole are having a tough time enticing enterprise data center customers.
The majority of Data Center & Readers' Choice 2013 respondents, about 56%, chose not to name any converged infrastructure vendor as contributing meaningfully to enterprise data centers, and, incidentally, about 56% said they do not use or plan to use converged infrastructure systems in 2013.
Respondents chose Cisco's Unified Computing System and HP's Converged Infrastructure as technologically advanced integrated infrastructure systems. In addition to data center and workload performance -- which readers also considered the most important technological advancements in servers -- converged infrastructure systems can improve workload availability, application support, system management and hardware integration, respondents said.
View All Photo Stories