How it's made: The modular data center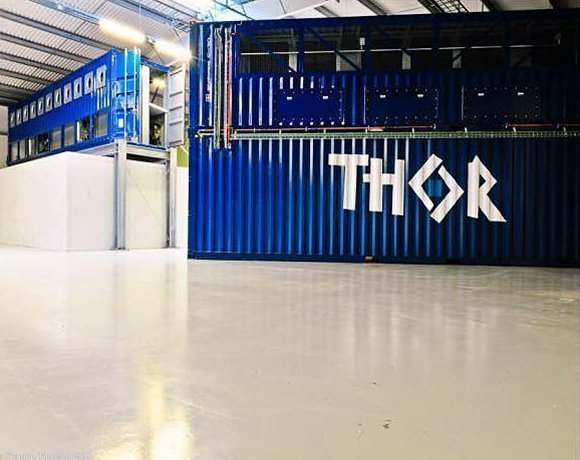 Source:
Courtesy AST Modular
A number of modular data center providers offer eco-friendly options.
In the oil and gas industries, providers design containerized data centers for security and reliability in remote locations with harsh environments, but energy efficiency is a priority for colocation providers.
"They save money on data center operations by being energy efficient, which helps them keep their prices low," said AST Modular's Davide Ortisi, business development director.
One data center efficiency project is the Icelandic Internet service provider Advania's Thor Data Centre. It offers low carbon emission hosting options using AST Modular's NFC indirect free cooling technology.
Advania began in 2009 with one 40 foot containerized data center with 17 IT racks at 14 Kw per rack, plus a data center modular room with 50 IT racks at 7 Kw per rack.
Phase 2, which is currently being finalized, includes one 105 square meter data center modular room plus a separate 45 square meter cooling room that consists of eight Natural Free Cooling Modules in N+1 configuration, according to AST Modular.
The entire data center runs under an integrated SCADA System and achieves a 1.16 PUE because of its air to air heat exchangers.
Other modular data center providers offer efficient modules as well. IO, for example, has an eco-product line for modules in environments that can take advantage of free air cooling/evaporative cooling. Denver is an ideal environment for this type of cooling.
For more information on data center efficiencies:
          A peek into the future of big data center operations
          Containerized data centers, Cisco style
View All Photo Stories