How it's made: The modular data center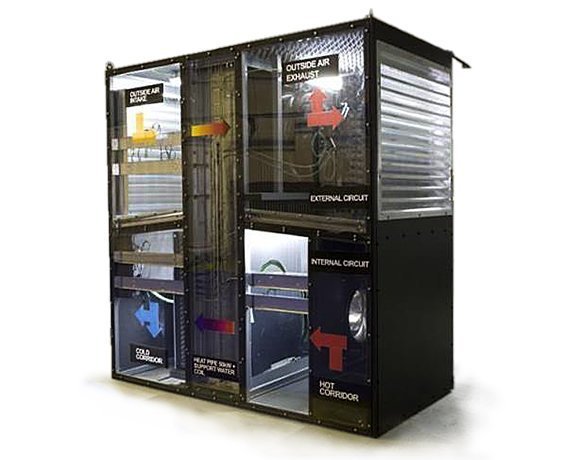 Source:
Courtesy AST Modular
Modular data centers are designed to withstand extremes in temperature, so they can be used in a variety of climates.
They come with a variety of cooling options. Many providers have proprietary cooling technologies, though some allow customers to choose a third-party cooling options.
IO, for instance, uses its proprietary data center containerized cooling and manages it with its own software and detectors that can determine requirements using outside temperature, weather and internal temps. The software determines how to most efficiently cool that specific module and will increase chilled water or ramp up the speed of the fans, for instance.
AST Modular also has its own proprietary cooling system, called Natural Free Cooling (Indirect Free Cooling), but it also integrates cooling technologies from third-party suppliers.
Customers can use a chilled water option for modules in high temperatures or hot corridor exchanger technology (HCX), a water-based overhead cooling technology composed of variable-speed fans and a water coil whose surface is bigger than the one of in row cooling units. 
View All Photo Stories