How it's made: The modular data center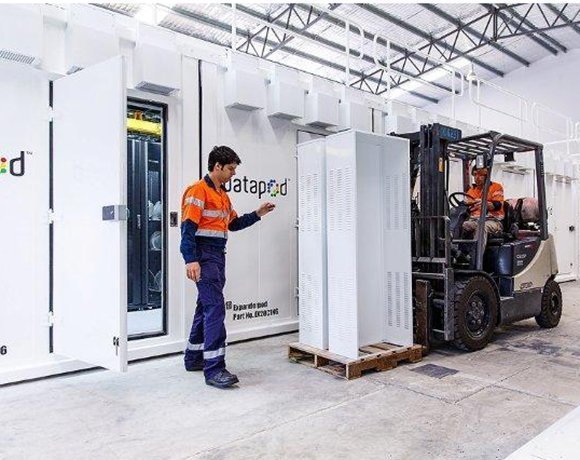 Source:
Courtesy of DataPod
Many providers use modular data center standard components to streamline manufacturing and to ensure that replacement parts are available anywhere the containers are deployed.
Modular data center provider DataPod standardizes on APC, Schneider and Square D. All of the components work together, said Waite Ave, vice president of operations at Universal Networking Services LLC, one of DataPod's U.S. partners and distributors.
DataPod modules are essentially Faraday cages constructed of stainless steel on the exterior and interior, separated by insulation. These modules can be deployed in environments up to 122 degrees Fahrenheit.
"Think of our modules as a blade server system. You simply add more blades as needed," Ave said. "We scale in a similar way."
Each module is factory assembled and tested, then de-assembled, shipped and reassembled at the customer's preferred site.
View All Photo Stories