How it's made: The modular data center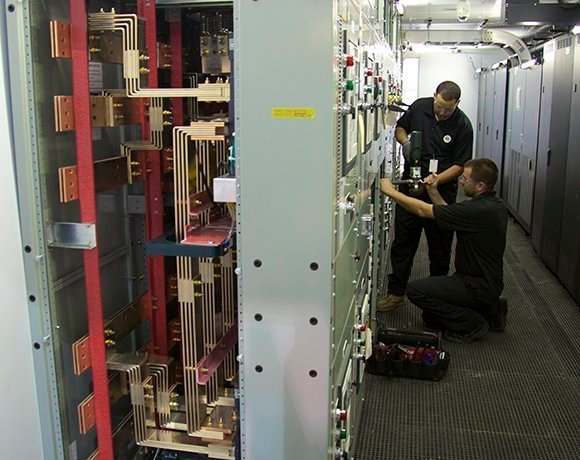 Each IO.Anywhere unit starts as two half-size module shells and are assembled together to create a module that is 42 feet long and about 13 feet high. A production line can build two or three modules per week, and they are typically delivered within 90 days from the start of a module to completion.
The speed of deployment compared to a new data center build was part of what sold LexisNexis, a global provider of content-enabled workflow software, on modular data centers.
"Building a new data center is extremely expensive and timely," said Terry Williams, vice president of LexisNexis' Managed Technology Solutions. "To get your money's worth [out of a traditional data center build], you have to build out over 100,000 square feet. With [a modular data center], we can build as we go, with different size modules depending on what we need. We like that flexibility."
LexisNexis uses three large Tier 3 modular data centers from IO, and has the ability to upgrade to a Tier 4 data center if necessary, Willams said.
View All Photo Stories