Share this item with your network:
Windows workloads leap to cloud

Nmedia - Fotolia
What to expect when Dell acquires EMC
The Dell-EMC merger matters to a lot of enterprise IT organizations, whether it's the storage they buy, their plan for SDN, management software integration or even converged infrastructure choices.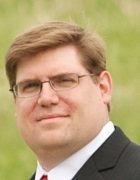 By
When Dell acquires EMC it might not affect customers nearly as much as originally thought.
Over the last few months there's been a lot of hand-wringing over the proposed Dell-EMC merger. I understand the commotion. Joe Tucci, president and CEO of EMC Corporation, has wanted to retire but couldn't find a successor. There has also been a lot of pressure from activist investors to break up EMC to maximize shareholder value. EMC is an industry juggernaut with fingers in a lot of industry pies, and changes to that might be disruptive to the industry.
Dell is, at its core, a computing hardware company, but it has tried hard to grow its networking and storage businesses. Dell is private, and unlike publicly traded companies has no requirement to divulge numbers beyond corporate tax obligations. So while we can see some aspects of EMC's businesses, Dell is completely opaque. Dell also doesn't have to report changes like EMC does, so while we've seen some layoffs and changes in the EMC Federation, there are a lot of unknowns for Dell.
So what does this mean for customers of both IT vendors when Dell acquires EMC? To start, let's look at where there's a good fit between the companies. While EMC has been the 'E' in VCE, the granddaddy of converged infrastructure, the 'C' (for Cisco) has left the venture. That leaves the door open for Dell Networking, especially in conjunction with VMware NSX. Many of Dell's network switches already support the software-defined networking standard OpenFlow. Software-defined networking should be on every enterprise's radar, and with all the pieces under one roof there's a high probability it'll be developed and supported well. This is good.
Another place without real collision is compute hardware. Cisco UCS has been a preferred platform at VCE and around EMC, mostly because of its nice management interfaces. Improvements to Dell PowerEdge have made that line equivalent, and in some ways better, than UCS. Additionally, Dell does a lot of business in the custom hardware market for OEMs, so a compute solution that is form-fit to converged solutions is well within Dell's capabilities. This is all good, too.
The software front is a mixed-bag for customers. Much of what Dell sells for software overlaps with EMC, VMware, and Pivotal products. The key here, if you're using EMC or Dell software, is to watch the other products in the space. Current offerings won't be abandoned outright, but as resources move to other products, some will no longer get new features, and releases become more about security and maintenance. If that starts happening to products your organization uses, then it is time to start thinking about a migration strategy, before you're in an end-of-support situation.
Last, of course, is storage. Dell is already in the midst of ending the EqualLogic PS series, given that there haven't been any new models or features in a long time. That leaves Dell with Compellent, which competes against EMC VNX. EMC's Isilon and VMAX lines have no equals at Dell, and I think it's safe to say that the continued creep of flash into storage arrays, as well as the industry trends towards hyper-convergence -- of which Dell will be a player, owning an entire VMware VSAN hardware and software stack -- will be more interesting and transformative for storage customers than changes wrought when Dell acquires EMC.
So overall, as customers, should we be concerned with this merger? I don't think so. While it'll change the logos on some of the equipment, and the sales teams we deal with, the result of this merger should be better, more integrated IT systems that allow us to do more with the staff time we have, with better alignment with our businesses. And that's always a good thing.
Dig Deeper on Enterprise data storage strategies