Share this item with your network: BACKGROUND IMAGE: iSTOCK/GETTY IMAGES
Big data workloads live on-premises

Nmedia - Fotolia
Get started
Bring yourself up to speed with our introductory content.
Second guessing the third platform of IT
The third platform is a broad term for social, mobile, cloud and other applications, united in the need for a scalable IT back end.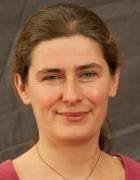 By
You occasionally hear of the third platform as a sort of industry shorthand for social, mobile, cloud and analytics -- applications that weren't significant factors a just a few years ago.
As compared with the first platform (mainframe) and second platform (client/server), third platform isn't so much a technical architecture. It's more a way of referencing the emerging workloads' need for horizontal scalability, statelessness and ubiquitous access.
The term also elicits some eye rolls. For Jonathan Eunice, independent IT advisor at Illuminata, "third platform" is another way of saying, 'We've got to have a cool name for this stuff that we can't otherwise easily describe.'" The problem is, he wrote, "it requires a lot of collapsing of history to make it work."
By his estimation, third platform conveniently forgets minicomputers and "lumps everything from the original standalone PCs to NetWare Unix engineering workstations to local servers and Windows NT all in under one name."
Meanwhile, "everything from 1993 to present day falls under a single Webby rubric," Eunice added, including "the rise of Windows servers, the laptop generation, open source, Linux, grid computing, Web services, service oriented architecture, virtualized datacenters, big iron Unix, the rise of scale-out, cloud, smartphones, tablets, mobile, 3G, and [Internet of Things]".
It's all a bit much for him. "Sorry, but I don't subscribe to 'You can lump everything that happened over a 20 year period into one neat label' thinking."
ALEX BARRETT is editor in chief of TechTarget's Modern Infrastructure.
Dig Deeper on Data center capacity planning