Battle over the future of desktops raging in the data center
Microsoft's OS business is under pressure from Apple and mobile platforms, so data center staff must also adapt to the changing future of desktops.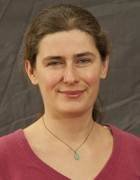 Until recently, IT pros responsible for servers, network components, storage infrastructure and applications could be forgiven for not thinking much about the future of desktops that run Windows. What happened on the desktop stayed on the desktop. But like a distant war that is suddenly being fought on native soil, Microsoft's struggles to revitalize and preserve its venerable desktop business are having an impact in the data center.
The assault on the Windows desktop is intense. Microsoft's OS business is under fire from Apple and consumer devices. The profitable Office productivity applications are under attack by countless new Software as a Service (SaaS), mobile and Web apps. Even back-end services such as Exchange, SharePoint and Active Directory are no longer safe from incursions by cloud-based products.
The most visible symbol of the turmoil is the client, which is no longer synonymous with a Windows PC. These days, end users' tablets and smartphones are decimating the comfortable position that Windows PCs have maintained in the enterprise, writes executive editor Colin Steele in "The Incredible Shrinking Desktop." Already, IDC predicts that Windows' share of the endpoint device market will slide from 31% in 2012 to 24% in 2016, and the move from mainstream Windows applications could exacerbate that trend.
Indeed, mainstays of the corporate IT environment such as Office, Exchange and SharePoint seem pretty vulnerable. As users move to mobile devices for a greater portion of their working hours, desktop-bound versions of Outlook and Word suddenly don't seem so attractive. SharePoint, meanwhile, remains hopelessly unattainable outside of the corporate VPN. Could it be one of the first casualties of this war against the future of desktops?
Even Active Directory is on the chopping block -- or at least the back burner -- writes news writer James Furbush in "Identity and access management market faces identity crisis in cloud." Organizations that rely on SaaS are implementing cloud-based identity access management tools from newcomers such as OneLogin and Okta, he reports, a once-unthinkable prospect given AD's data center hegemony.
Not that Microsoft is taking this lying down. Announced in February, the company's ambitious Office 365 subscription program is an attempt to bring its desktop offerings into the 21st century with hosted versions of its productivity suite sold as a subscription. But that could be too much of a change for entrenched Microsoft shops, writes executive editor Ed Scannell in "Is a subscription for Microsoft Office 365 ProPlus too much change?" especially when you consider the fact that they have already purchased perpetual licenses for earlier versions, and Software Assurance guarantees upgrades to on-premises software licenses.
Plus, as news director Bridget Botelho points out in "Cloud computing services: Lease vs. own," a long-term cost analysis of SaaS vs. on-premises software isn't always favorable, and could test Microsoft shops' loyalty. Whether the company can muster enough new recruits -- customers -- to do battle with the enemy remains to be seen.
Contact editor-in-chief Alex Barrett at abarrett@techtarget.com
This Content Component encountered an error