alphaspirit - Fotolia
More users flub evals of colocation data center providers
Colocation data center buyers are needlessly captivated by impressive features at data centers that distract them from important decision-making information.
If enterprises want to make the right colocation decisions, they've got to ask better questions.
Continue Reading This Article
Enjoy this article as well as all of our content, including E-Guides, news, tips and more.
IT pros in search of a colocation data center for their IT gear today know what's most important to them: price, physical security and uptime. But increasingly, enterprises ask vague, open-ended questions instead of pointed relevant questions to evaluate and choose a colocation data center provider.
Comparison of colocation data center capabilities is a boring problem solved with a simple recipe: Take the time to research and ask the most appropriate questions, said Peter Kraatz, the national portfolio director of consulting services at Datalink Corp., a data center services provider in Eden Prairie, Minn. Nevertheless, fewer IT pros ask the right questions these days, and eventually users won't know how to properly evaluate their colocation data center choices, he said.
"They are not asking the basics in the same way they used to," Kraatz said.
Part of the problem is that many of today's colocation data center buyers suffer from "shiny object syndrome," fixated on fancy capabilities rather than paying attention to fundamental aspects of the data center operation, Kraatz said. At the same time, some colocation data center providers are only too happy to engage at that level of conversation, with slick sales pitches and video walkthroughs that mainly focus on features that make little difference, he said.
Also, some newer IT pros tend to wrongly believe the answers to questions about such "fancy objects" signify quality across the board, Kraatz said.
"The older and grayer the team is, the more likely the right questions have been asked," he said.
The disconnect between an enterprise's colocation requirements and how to evaluate colocation providers was a theme among respondents to a pair of recent surveys of colocation customers, said Rhonda Ascierto, an analyst at 451 Research in New York.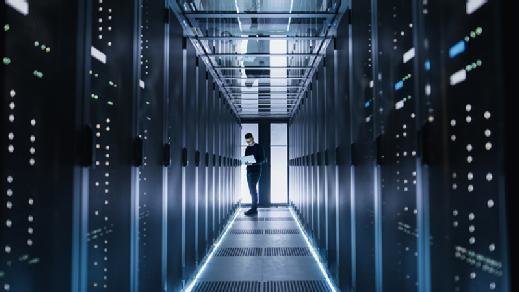 Physical security, price and uptime were the most important factors to buyers when they select a new colocation data center, while energy efficiency and availability of cloud services were the least important, according to one of the 451 surveys. But often the questions are too generic and don't get to the heart of what a customer really needs to know to make a decision to partner with a colocation provider.
One of the most important tasks for colocation data center customers is to ask the same set of questions across the board, Ascierto said. A request for proposals (RFP) should list the same expectations as a service-level agreement (SLA) -- but that often doesn't happen.
SLAs are notoriously not in customers' favor. You want the power to negotiate.

Rhonda Asciertoanalyst, 451 Research
"SLAs are notoriously not in customers' favor," she said. "You want the power to negotiate."
RFPs that lack prescriptive details about what customers want also frustrate colocation data center providers, said Greg Jones, vice president of strategy and offer management at Schneider Electric, which commissioned the 451 survey. Vague requests open the door for answers that make any provider look good and prevent a conclusive colocation comparison, he said.
One example of that from the 451 study: Colocation customers want to see data center space built out in advance, but they are not willing to pay extra to have it available in reserve.
Ask colocation data center providers about the basics, not the bling
Both Ascierto and Datalink's Kraatz urge buyers to dig deeper with their due diligence in a colocation comparison.
Instead of asking how power is delivered, for example, customers should instead focus on wire management, whether the basement floods and whether the data center is on a fault line, Kraatz said. "[Colocation providers] have some neat things they point out ... but most of it is irrelevant," he said.
Questions about occupancy rate and current tenants could reveal risks, Ascierto said. Each new customer that moves into a colocation facility creates the potential for mistakes that might affect an older tenant's operations.
Information about the average tenure of the staff and customers are also important, because a data center with the same employees and same customers for many years is likely a stable operation, Ascierto said. A recent data center purchase or consolidation could indicate a higher risk of service interruption at that location, she said.
Here's another way IT pros can show a colocation data center provider they mean business: Don't ask if a data center provider has had any outages in the past five years. Instead, ask to review the last five years of incident reports, Ascierto said. An incident might not have resulted in an outage, but it could expose some serious maintenance or operational issues in the data center.
"It could be a ticking time bomb," she said.
Buyers should ask to look at commissioning reports and maintenance records from a colocation data center provider, not just the maintenance schedule -- and colocation providers should be prepared to be transparent and provide that information, she said.
Robert Gates covers data centers, data center strategies, server technologies, converged and hyper-converged infrastructure and open source operating systems for SearchDataCenter. Follow him on Twitter @RBGatesTT or email him at [email protected].
Dig Deeper on Colocation, hosting and outsourcing management