Microsoft Azure Stack arrives to hybrid cloud party... Or has it?
Microsoft says Azure Stack is ready to order, but users will have to wait a bit longer to get their hands on the product, while OEMs finish their tests and certifications.
ORLANDO, Fla. -- After a year or more of previews, promises and a six-month delay, Microsoft finally has rolled out its much-anticipated Azure Stack hybrid cloud offering.
Well, sort of.
Microsoft officials declared the product ready to ship to corporate customers here at the company's annual Ignite conference, but most of the five authorized hardware OEMs in attendance said they haven't finished their tests to certify strict compatibility with their respective servers.
Executives among the authorized hardware OEMs said they expect their respective systems won't be ready to ship until late October, or even as late as December. Some said their Azure testing has taken longer than initially expected because Microsoft continues to make minor changes to Azure Stack's code, and the OEMs don't feel comfortable shipping their systems until the final code is ready.
"We won't complete the proper testing of all our servers for another 30 days and possibly longer," said a senior executive at one of the hardware OEMs.
At this point, OEMs' changes or additions to Azure Stack are minor, but they don't want to ship until Microsoft tells them it's ready. "I think the code will be locked down for everyone's platform and ready to go in early October," another OEM executive said.
In a session to discuss the technical aspects of Azure Stack, Microsoft presenters said they expected Huawei, which is not represented at the show, to ship Azure Stack sometime in next year's first quarter. They also said Wortmann AG has signed up to sell the product; however, they offered no details on when that company might ship systems containing Azure Stack.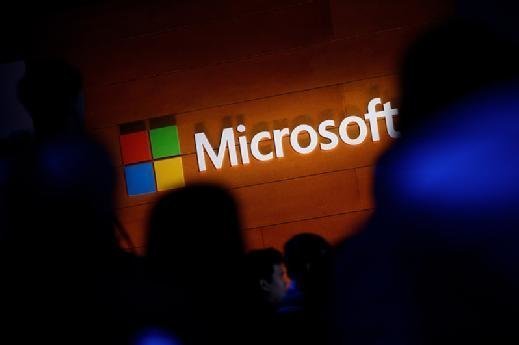 Microsoft last year authorized only three OEMs to bundle Azure Stack: Dell EMC, Hewlett Packard Enterprise and Lenovo. Microsoft later added Cisco, followed a few months later by Avanade and Huawei.
Microsoft Azure Stack, an extension of the Azure public cloud environment, is one of the company's most strategically important cloud offerings, and it will go head-to-head against the major public cloud platforms -- particularly from competitors such as Amazon Web Services and Google. Azure Stack allows larger corporations to build and deploy applications using the same programming tools and APIs they would use to create cloud-based applications for Azure.
Microsoft continues to make minor changes to Azure Stack's code, and the OEMs don't feel comfortable shipping their systems until the final code is ready.
Microsoft has also delivered several updates to Azure, including a preview of Azure Machine Learning, a set of tools aimed at developers interested in creating artificial-intelligence-based applications that will work both in the cloud and on premises.
The company also unveiled the integration of its Azure CosmosDB with its Azure Functions serverless offering. This marriage allows corporate and third-party developers to produce any applications with only a few lines of code, so developers can react more quickly to a range of events -- from critical changes in databases to data updates from internet-of-things sensors.
Microsoft also has updated its Azure Security Center with new features to reduce vulnerabilities and improve threat protection, as well as tighten security for workloads in a hybrid cloud environment.
Microsoft Azure Stack's arrival, along with the new development tools and the integration of some existing tools for Azure, should open up new opportunities for both corporate and third-party developers, according to Scott Guthrie, executive vice president for Microsoft's cloud and enterprise group, in a keynote at this week's conference.
"I think it will be easier for developers to build one application and have it run in Azure or locally on Azure Stack," he said. "This should create new use cases, such as edge and disconnected solutions, that can meet regulatory requirements. Often, the most difficult thing to deal with in any applications is the data, and dealing with data in a hybrid application especially can be very expensive."
Ed Scannell is a senior executive editor with TechTarget. Contact him at [email protected].