jrwasserman - Fotolia
'Star Wars' memorabilia tops geek gift wish lists in 2015
Geek gift ideas can be tricky, but this year, it's hard to go wrong with just about anything related to the 'Star Wars' movie franchise.
Hard geek gift ideas are. Struggle you will.
But this year, there's one big opportunity to please the geek in your life for the holidays: the hotly anticipated premiere of Star Wars Episode VII: The Force Awakens on Dec. 18. Your geek will probably beat you to buying tickets for the movie, but there is also plenty of coveted memorabilia and merchandise available.
Among our geek gift advisors, the Sphero BB-8 was far and away the top pick this year. The little droid's "attitude and actions evolve as you interact," according to the Sphero website. It's controlled via Apple iOS and Android smartphone apps. And it costs $150.
"Do I need a $150 robot ball?" mused one of our geek gift advisors. "No. But I totally want one. Ridiculous, but awesome."
Speaking of which, if the BB-8 is too pricey, consider the vast selection of other Star Wars merchandise available, such as these chic $55 Star Wars footie pajamas suggested by another one of our geek consultants.
The BB-8 isn't the only intelligent home companion geeks are salivating over this holiday season -- several of our geek judges also mentioned the Amazon Echo home automation system as an assistant they'd welcome.
"It is good to have something that I can bark questions at and it won't get tired of me," said one geek expert. The Echo device starts at $180.
Once again, if that's too rich for your blood, there are always alternatives, such as the new $5 Raspberry Pi Zero.
Do I need a $150 robot ball? No. But I totally want one.
"As if the other members of the Raspberry Pi family of computers weren't cheap enough, we now have the ridiculously inexpensive Raspberry Pi Zero," gushed one of our geeks.
Introduced on Thanksgiving and already in short supply, it's a full-fledged computer that's great for both novice -- you can program it using MIT's Scratch programming language for kids -- and seasoned hobbyist for your next Internet of Things (IoT) project, the geek said.
For IoT-interested geeks, there are also products such as the Nest Thermostat ($250) and Nest Protect ($99).
"Very well-designed products that let you keep an eye on the house, energy use, carbon/smoke alarm notification and remote monitoring," said one geek expert. "I expect to buy more of these devices over time to watch air quality, and soil humidity for plants, etc."
Geek gift honorable mentions: gadgets galore
As life increasingly resembles a sci-fi movie, Star Wars or otherwise, the geek in your life might welcome the futuristic Apple Watch.
"I bought myself one, so I get tapped on my wrist at conferences, as I cannot hear or feel my phone ring and vibrate for phone calls or meeting events," said one geek expert. "So far, it has been an incredible tool and it looks nice."
The Watch is a big-ticket item at close to $600, but there are also always accessories if your geek already has one.
If you're in the market for something big, "the Segway is the closest thing to a hoverboard, and since I can't have a jet pack, the second best thing is a hoverboard," suggested one geek. Hoverboard prices vary widely, and in case your geek has spent too much time watching Back to the Future, they don't actually hover above the ground.
For the absent-minded geek in your life, the Tile is pretty cool, said one of our geek advisors.
"I bought one for my dad who loses his keys between the garage door and the house -- it's good to put in your luggage when traveling, too."
The Tile is a Bluetooth-enabled device that can be attached to commonly lost household items, so they can be located remotely. It starts at $70.
Tiles can be also be attached to items such as USB-powered, fingerless heated gloves "for that cold, cold office environment," according to one of our geeks.
And for the geek who has absolutely everything, think interfaces for tech-related gifts.
"Consider a graphics tablet (the Monoprice starts at $40), a mechanical keyboard (starts around $100), or a Leap Motion (around $70)," one of our geeks emailed us to suggest.
Techie toys always popular
In the tech toy department, Legos are also popular wish list items this year -- and of course, Star Wars sets are in demand.
"Any Space, Undersea or Star Wars Legos," suggested a geek advisor. "The bigger the set, the better."
Geeks can also make their own toys using another gift suggestion: a 3D printer.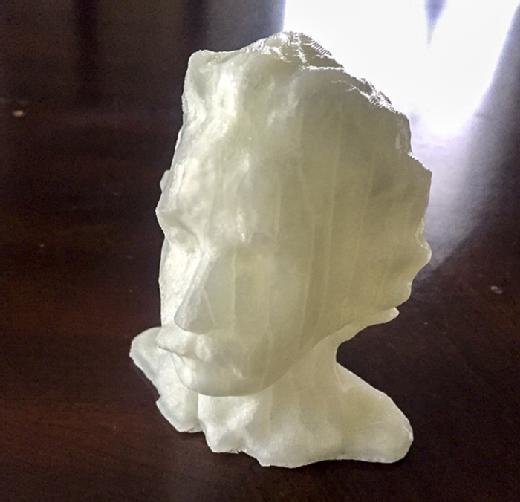 "It is literally the gift that keeps on giving, and I love mine," said one avowed geek. "I have even made a glow-in-the-dark bust of Albert Einstein."

And remember, Star Wars fans: "If you get light sabers, get two," said a geek we know and love. "Great fun to play with the family."