Share this item with your network: BACKGROUND IMAGE: iSTOCK/GETTY IMAGES
The GPU-HPC combo finally comes of age

iSTOCK/GETTY IMAGES
News
Stay informed about the latest enterprise technology news and product updates.
'Big data' shops eye cheaper four-socket Intel Xeon servers
What once required high-end Intel E7 processors and motherboards now fits into a lower-cost E5-4600 four-socket Intel Xeon system, suitable for scale-out workloads in HPC and big data.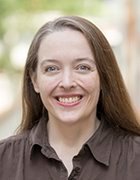 By
Intel's second wave of Sandy Bridge processors has brought with it a new option for HPC and "big data" shops: four-socket server systems at a lower price than the Nehalem generation.
The Xeon E5-4600 processor is the first in Intel Corp.'s midrange E5 line to offer a four-socket model, pointed out Nathan Brookwood, founder and principal analyst with Insight 64, an independent IT consultancy based in Saratoga, Calif. Previously, users had to purchase processors from the costlier E7 line, along with pricier motherboards, to get four-socket systems.
"If you wanted four sockets but didn't want the expansion components and [reliability, availability and serviceability] features that came with it, you didn't have a choice," Brookwood said. "Now you do."
New Intel Xeon E5 chips appeal to big data, HPC shops
Four-socket servers without customary scale-up features like large memory buffers will mainly appeal for high-performance computing (HPC) and big data applications, which need lots of cores in a scale-out configuration.
"We've got a couple of projects going on to look at larger x86 compute capabilities … around big data," said Charlie Gautreaux, a senior engineer at a large financial services company which plans to test out Hewlett-Packard Co. (HP)'s new Gen8 servers with the latest Intel chips next quarter. "If we can get [a new E5-4600 system] for the same price and power footprint as a two-socket system, we'll at least test it for sure."
Penn State University's Research Computing and Cyberinfrastructure Group tested out Dell's new R820 server based on the E5-4600 in an HPC environment. The group has 9,000 cores spread out over 1,000 servers broken up into six separate HPC clusters to support faculty members from a number of different disciplines, from chemistry and physics to computer science, engineering and bioinformatics. Close to half of its existing servers are made by Dell Inc.
Applications in scientific computing rely on floating point operations, which Intel designed for with its AVX instruction set extension in the Sandy Bridge processors. The new instruction set allows for packing two floating point operations into the registers at once, as opposed to one, according to Penn State's system administrator Michael Fenn.
"So theoretically speaking, if you have code that's doing floating point operations constantly, you can get up to double the performance out of it [compared to Westmere chips]," he said. "In actual applications, you get something like 50% better performance."
Still, it's uncertain whether the university will purchase the new machines; Fenn said he'd like to see Dell lower the price further.
IBM Corp. and Dell shipped new servers this week based on the E5-4600, and HP pledged it would ship similar servers this summer. IBM's System x3750 starts as a 2-socket system for $5,900 and can be upgraded to a 4-socket system. The 4-socket system starts at $8,956. By comparison, IBM's x3850 X5 servers with Intel Xeon E7 4-socket processors start at $13,330.
Dell's new R820 system with the E5-4600 starts at $7,369. Its E7-based server, the PowerEdge R810, starts at $16,091. HP has not yet disclosed pricing information for its E5-4600 based server systems.
Beth Pariseau is a senior news writer for SearchServerVirtualization.com and SearchDataCenter.com. Write to her at bpariseau@techtarget.com.
Dig Deeper on Server hardware strategy