News
Stay informed about the latest enterprise technology news and product updates.
IT priorities in 2008: A truly new year
IT managers say shoring up infrastructure -- with server virtualization, disaster recovery initiatives and data center construction -- is the central priority for 2008. Web 2.0 and green computing remain back-burner concerns.
Another year, another set of upgrades. That's often been the January weather forecast for IT. But judging from a survey of 606 members of 26 TechTarget sites representing all the major disciplines and levels of management in corporate IT, this new year will be different in many shops. Respondents were mostly from North America, and slightly more than half were from companies with more than $100 million in annual revenue.
A perfect storm of factors -- a combination of maxed-out data center facilities, corporate demands for disaster proofing, compliance requirements and overloaded IT staffs -- has prompted these changes. Simply put, meeting these demands the old-fashioned way is no longer feasible and has forced sea changes in IT. And 2008 is shaping up to be the year in which it all rolls out.
Sure, many IT managers will have their hands full with predictable tasks like deploying Oracle 11g, upgrading to the latest iteration of their enterprise resource planning system or replacing their end-of-life servers with this year's vanilla boxes. But a large number of IT shops also count game-changing projects in disaster recovery and server virtualization among their top-three priorities for the year. And at least one-quarter of respondents also cite projects in business intelligence and network security among their top-three IT priorities.
IT has taken a turn, and not necessarily toward the 'buzzworthy' stuff like Web 2.0.
,
What emerges from our survey is that corporate IT has taken a turn, and not necessarily toward the "buzzworthy" stuff like Web 2.0. Instead IT managers have turned toward a new infrastructure that can better serve as the backbone not only of corporate computing but also of corporate business processes. This finding emerges in respondents' emphasis on system availability, the prominence of business intelligence in 2008 plans (as well as data governance for larger companies), and a newfound focus on better utilization of systems and energy.
The days when data center staff could worry mainly about a few select business applications are gone. Email is as responsible for data center expansion as anything else, and it exemplifies the challenge of IT in this century: How do you provide always-on service with reasonable performance and at low cost?
The really new data center
Commodity servers -- now emerging in the marketplace with four and eight cores per processor -- and commodity operating systems -- Windows and Linux --have reached a level of power and capability that makes them irresistible for all but the most demanding applications. The idea that commodity computers can be -- some would say must be -- made to provide levels of availability and utilization once reserved for mainframes explains the high interest in disaster recovery and server virtualization in the post-9/ll, Sarbanes-Oxley-driven era. Many IT shops have not just grafted these technologies onto existing data centers, either. Forty-five percent of respondents report that their companies will build and/or renovate data centers in 2008. That number is confirmed by a TechTarget survey of storage managers as well as a survey of data center managers.
New data center construction is a response to the need for more capacity but also for better disaster recovery capabilities and better use of energy. As these new and refurbished data centers come online over the next couple of years, they will be different from the ones they augment or replace. A follow-up study of data center managers indicates that most new data centers will have new server, storage and networking technology. Nearly 40% of shops are delaying purchases of servers, storage or networks because of data center construction. As for what new goodies will fill new facilities, server virtualization leads the pack, but networked storage, virtualized storage, disk-based backup, WAN acceleration and 10 Gigabit Ethernet are part of the picture too.
While the power and cooling problem has motivated new construction, it hasn't spurred many shops to adopt alternatives to simply boosting capacity. Only 26% of companies reported increasing their spending on green computing, and an equal number aren't spending at all.
Other technologies taking a back seat in many shops in 2008 are unified communications, the IT Infrastructure Library (ITIL), Web 2.0 and Windows Server 2008. These technologies led the list in areas in which IT managers are "not spending." That's not to say that they haven't gotten attention from the relevant IT specialists, but they get less attention than the broad initiatives that cut across stovepipes.
The newly emerging infrastructure is not a rip-and-replace exercise. Many elements of the existing architecture remain, enhanced by new technologies that may finally deliver on the sentiment expressed broadly in the early days of client/server computing: "If we could just combine the flexibility of PCs and open systems with the reliability of mainframes and run them the right way ... "
Time will tell, but many signs point to 2008 as a crossroads year. It's more than likely that four or five years from now, the way you manage technology will be completely different from how you do so today.

Figure 1: IT managers' top-three 2008 priorities

Respondents cite server virtualization, disaster recovery initiatives and business intelligence/data warehousing as their top-three areas of concern in 2008.


| | | |
| --- | --- | --- |
| | Among top-three priorities | Will do |
| Disaster recovery | 48% | 59% |
| Server virtualization | 30% | 48% |
| Business intelligence/data warehousing | 29% | 36% |
| Network-based security | 25% | 33% |
| | | |
| Data governance | 20% | 32% |
| Compliance | 17% | 26% |
| Service-oriented architecture | 15% | 23% |
| | | |
| ITIL for system management | 15% | 24% |
| Endpoint security for desktops/mobile devices | 11% | 23% |
| Unified communications | 11% | 19% |
| Energy-efficient computing | 8% | 15% |
| Windows Server 2008 (Longhorn) | 4% | 9% |
Figure 2: Lots of new data centers
In 2008, will you build or renovate a new data center?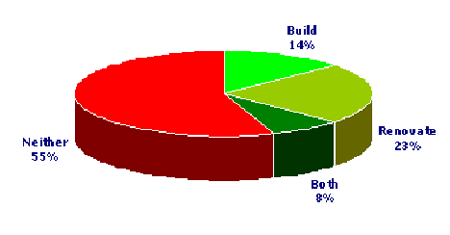 Figure 3: New technologies coming to new data centers
Will your new data center contain new technology?
(Respondents able to select more than one response.)
Let us know what you think about the story; email Mark Schlack, Vice President of Editorial.
You can also check out our Server Specs blog.
Dig Deeper on Virtualization and private cloud