News
Stay informed about the latest enterprise technology news and product updates.
Inside OpenOffice 2.0, part 2
Solveig Haugland continues her review of OpenOffice 2.0 with descriptions of three new and highly anticipated additions to the open source personal productivity suite.
In the continuation of her OpenOffice.org 2.0 review, instructor Solveig Haugland points out more new features that make everyone's jobs easier. -- Editor
Three things everyone keeps asking for that are now available
Format painter
One of the features my students ask me about all the time is the format painter from Microsoft Word. It's a paintbrush icon that lets you apply formatting attributes of one text selection to any other text. I always had to sigh and say no, OpenOffice.org doesn't have it, but if you use character and paragraph styles, this feature could be approximated. Students turned away, disappointed.
Not anymore, though. OpenOffice.org 2.0 has the format painter icon! It looks a tad more like a broom than a paintbrush, but it's the same feature and works just the way you'd expect. Select your blue italic bold text, for example, click the format painter icon, select some plain text, and wham, it's blue italic bold. Click the icon once to apply the formatting once; double-click the icon to keep applying the formatting indefinitely.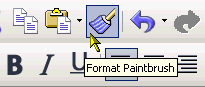 A database of its own and better mail merge
OpenOffice.org 1.0-1.4 connects to just about every database or data storage format under the sun, from plain text and spreadsheets to Oracle. However, people like to have a built-in database, and there is one now (although you can still connect to Oracle, mySQL, etc. as you could before).
Not only is there a built-in database application, OpenOffice.org Base, but there's a nice wizard for creating a database under "File > New > Database." Then a wizard helps you specify what fields are in the database, the tables and so on. Plus you get queries, forms and reports for the databases.
If you want to read the database spec, it's here.
Along with the database changes comes a much easier, more hand-held approach to doing mail merges. With the new approach to mail merges, you can start with the "Tools > Mail Merge" menu option and just go straight on through.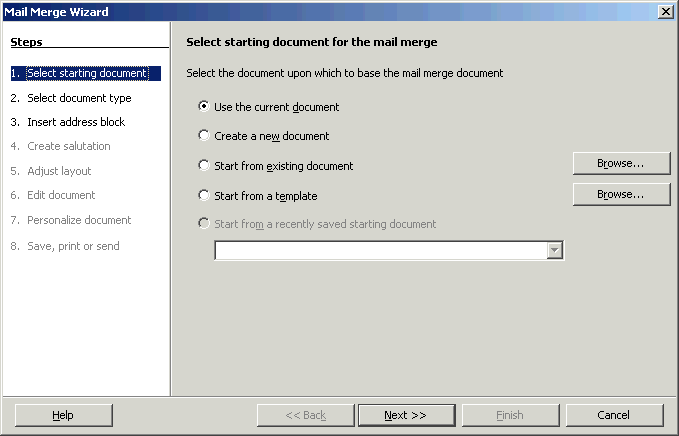 65,536 rows per spreadsheet
I've never really had to get my hands dirty with spreadsheets, but I understand that if you do, you need a lot of rows. The limit used to be around 32,000; now it's 65,536. 'Nuff said.
Three things that just make me happy
Good-sized icons
One of the first things I do in any training class is to show people how to increase the size of the icons on the toolbar. It's an easy way to see all the options under the "Tools > Options" menu choice, and frankly, it's the only way to really see the icons. Here's the toolbar the way it shows up by default in OpenOffice.org 1.2. It's tiny.

Now take a look at the default toolbar for OpenOffice.org 1.9x. Not only are the icons redone and just plain pretty, they're huge! No need to make these any bigger.

Lots of cool new shapes and advanced text art
Anyone who's heard me talk about OpenOffice.org knows I'm crazy about the illustrator application, Draw, and the components that transfer across to Writer, such as plain drawing shapes, connector lines and Fontwork. Here's the old set of shapes, and the old Fontwork: a lot of icons and not a lot of labels or ways to figure out what they do.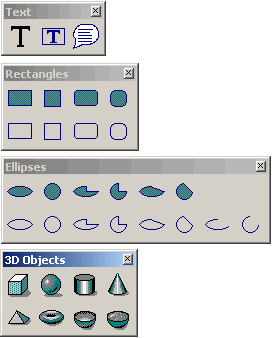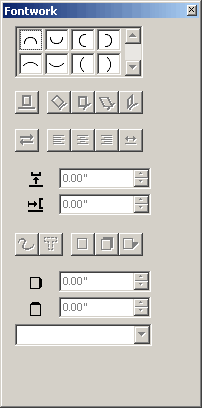 All the new shapes leave the old stuff in the dust. These are just a few of the sets of new shapes available.
And if you had problems with the old Fontwork, this is so much easier. Just insert one of the samples in the Fontwork gallery, then retype the text that you want formatted.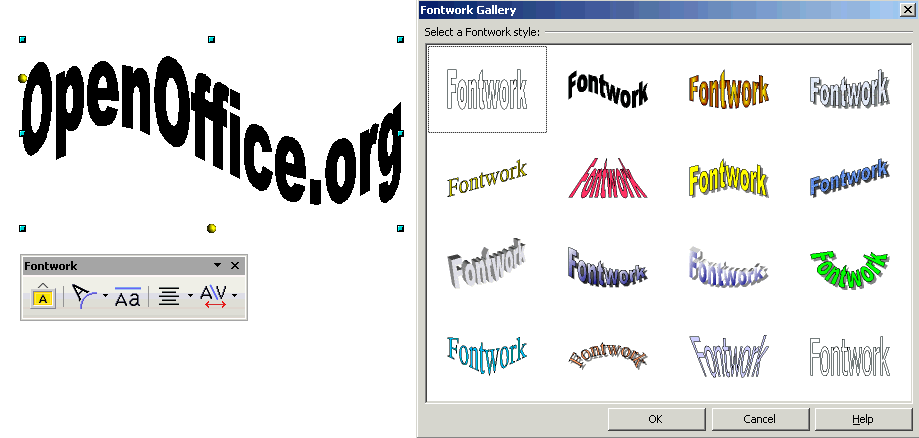 Wrapping!
It finally happened: If you want to wrap text in OpenOffice.org 2.0, you select the "Wrap Text Automatically" option. This might not seem like much, but after several releases of telling co-workers at Sun -- and later, students -- that wrapping text was in fact controlled by the "Line Break" option... well, it just makes me happy.
In summary
It's not all hugs and kisses. Advanced features like cross references are still limited and confusing. I still don't know why there isn't a "File > New > Envelope" option. I'd like it to be easier to put different page layouts within the same document. (Though frankly, after using Microsoft Word again on a contract and cursing like a sailor the whole time, I think OpenOffice.org Writer offers a lot more control over multiple page layouts and less of the "why is it doing that?!" experience.) But I think that overall that's OK. OpenOffice.org's main target market is not technical writers or book publishers, it's people in general.
OpenOffice.org 2.0 is a good release. They've listened to what people wanted. Try it, you'll like it.
---
About the author: Solveig Haugland has been an OpenOffice.org instructor and author since 2000. Haugland's forthcoming book on OpenOffice.org 2.0 will be available from Prentice Hall. To contact Haugland about training or books, e-mail her at solveig@getopenoffice.org, or go to her Web site. Visit Cafepress.com to get Haugland's OpenOffice.org CDs or workbooks, or some OpenOffice.org T-shirts.