News
Stay informed about the latest enterprise technology news and product updates.
Inside OpenOffice.org 2.0, part 1
OpenOffice.org instructor Solveig Haugland explains why the upcoming OpenOffice 2.0 is set to make her job a whole lot easier.
Thanks to OpenOffice.org 2.0, my job just got a lot easier.
Solveig Haugland, OpenOffice.org instructor
Maybe I should say that my job just got a lot more valuable. As an OpenOffice.org and StarOffice trainer, I teach a lot of one-day classes on the core software features. As I introduce the program and then word processor (Writer), spreadsheet (Calc) and presentation maker (Impress), I teach students how to deal with the oddities of each application before we get into the primary lessons.

My first half hour of each section is gone.

The lessons on making the icon bigger, how to get to a different toolbar, how the option for wrapping Calc spreadsheet cells doesn't actually have the word "wrap" in it; my shtick on how the most important buttons in Impress are the tiniest -- all gone. I'll need to figure out some new jokes for my classes.

This makes me happy. Not only can I spend more time teaching new OpenOffice.org users how to really enjoy the software and use the more powerful features, but the changes in OpenOffice.org 2.0 means someone has been thinking about more than just spreadsheet rows. There are some smart changes in this release.

Just to be clear: OpenOffice.org 2.0 isn't out yet; I'm reviewing the 1.9.122 release. Release date for 2.0? I'm not sure. Indications are late summer, but it's late summer now. Check the OpenOffice.org Web site or subscribe to the announcements list. That's what I'll be doing.

This article is a look at what I like, as an instructor and user, about the new OpenOffice.org 2.0. For full coverage of the new features, check out this page. To download the software, just go to www.openoffice.org and choose the beta.

Three things that make learning and using OpenOffice.org easier

A brave new toolbar metaphor

I used to spend a good 20 minutes teaching toolbars in OpenOffice.org because of the "Rule of Arrows: All Arrows Are Important." You get this odd, big blue arrow when you can get to a different toolbar. You get another odd, little green arrow when an icon has more to give you, and you get an odd, little black arrow when some of the icons are shy and hiding out (not enough screen real estate).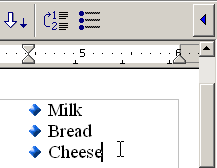 The new OpenOffice.org 2.0, however, has taken a simple but effective approach: Do it like other applications instead of having your own system. The example below shows the new look. Now, to find more icons on the same object bar, you click the familiar-looking black arrow.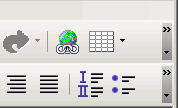 But the best part is that the big blue arrow is gone. If you want to see the fancy toolbars that you used to get to by clicking in the right spot, and then clicking the blue arrow, all you have to do now is use the "View" menu for viewing different toolbars or windows. Makes sense to me.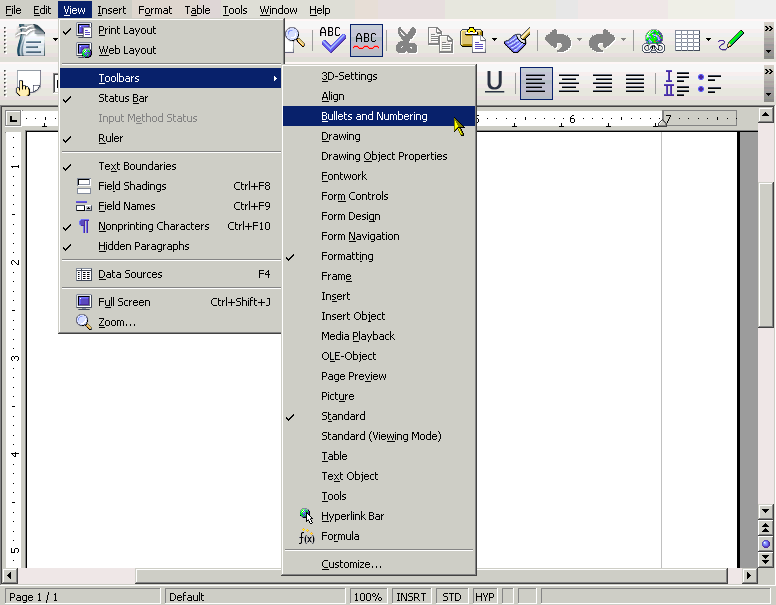 The new Impress look and feel
I think the old Impress presentation maker was the OpenOffice.org application that was the most different from its Microsoft parallel. It also has very important icons that don't get bigger when you choose "Large Icons" in the setup window. So, as an instructor, I spent about 10 minutes just focusing students on how the most important icons -- for master views, tab navigation and the five other views like outline and note -- are controlled by the tiniest icons they've ever seen.
With the new 2.0 Impress, though, the icons are bigger and the interface is more familiar for PowerPoint users. And the areas for navigation and viewing different aspects of the presentation are a whole lot easier to find.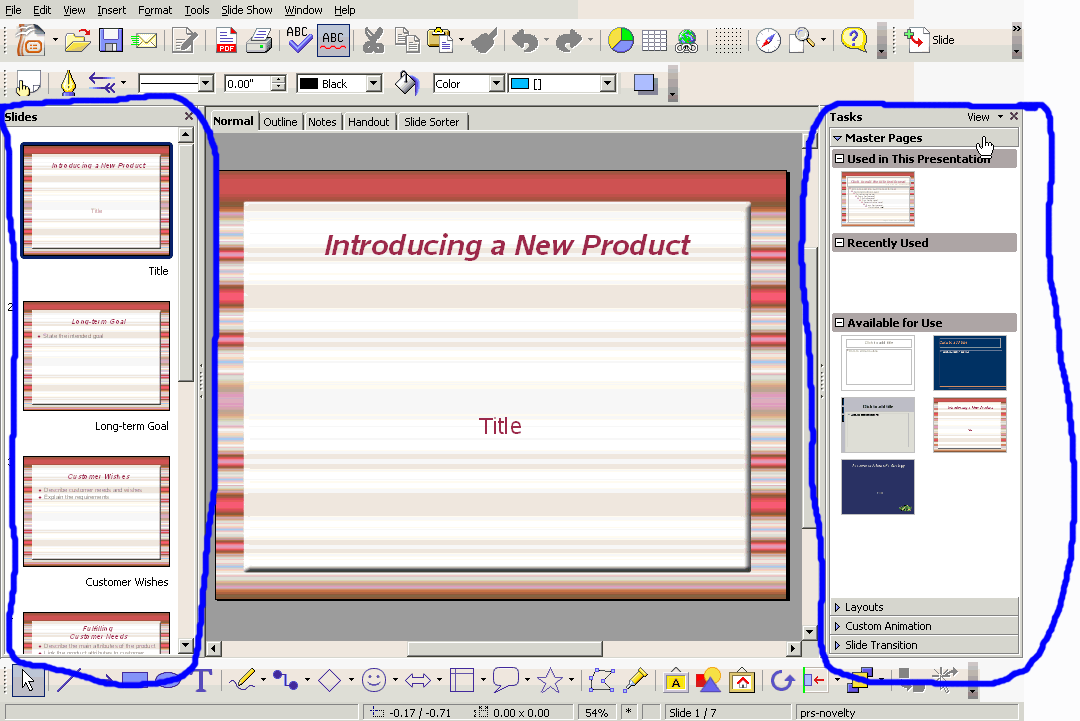 Icons in the style list
For anyone new to styles in OpenOffice.org, and especially for anyone new to the concept of styles, the old style list was a little tough to learn. Here's the old list. (You use it to create paragraph styles like Heading1 or Note -- and much more -- for Writer, Calc and Impress.)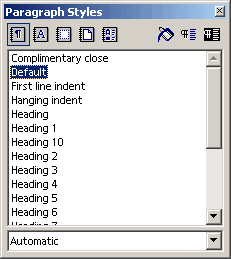 Now, imagine you're trying to learn about styles and how to create them in a new program, and you're looking at those two icons at the top on the far right. You're thinking, are they the same? How do I tell them apart? What in the world do they do? Exactly. All good questions. It's part of my shtick that the most important icons in OpenOffice.org are the smallest and least distinguishable.
Well, not anymore. Look at what they've done with OpenOffice.org 2.0.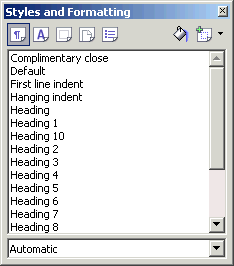 They took those two very similar icons and combined them into a drop-down list. I like these, since the two functions, "update" or "new style," are similar anyway. Now I can say "the page with the green plus sign icon," and students will know what the heck I mean.
In Part 2, I'll discuss more of the features and enhancements in OpenOffice.org 2.0.
---
About the author: Solveig Haugland has been an OpenOffice.org instructor and author since 2000. Haugland's forthcoming book on OpenOffice.org 2.0 will be available from Prentice Hall. To contact Haugland about training or books, e-mail her at solveig@getopenoffice.org, or go to her Web site. Visit Cafepress.com to get Haugland's OpenOffice.org CDs or workbooks, or some OpenOffice.org T-shirts.