Guide to tackling a server refresh project
All servers require an upgrade, whether they're in a monolithic data center or a closet with a few racks. Here's when and how to perform hardware and software upgrades.
Introduction
Every business must eventually upgrade its servers and other hardware. For some, the server refresh project comes around once every two to four years, but some data centers hold on to old equipment for longer. The exact time for a server refresh project depends on the circumstances of the business, but this guide offers up some general advice on when to upgrade and the options currently on the market.
1

When to upgrade

-
Is it time for those servers to go?
There comes a time in every data center's life when aging servers must be put to pasture. We call this the server lifecycle. Exactly the moment when servers go from productive to nonproductive is up for debate, but there are guidelines to help individual businesses know when to engage in a server refresh project.
2

Hardware upgrades

-
Hardware: Server refresh options
You've determined that you need a server refresh, so it's time to pick the products that work for your data center. The upgrade process is a good time to evaluate whether your current types of server hardware still fit workload needs. Do you want to stick with traditional servers? What about microservers or even a mainframe? Now's the time, so take a look at your options.

Download this free guide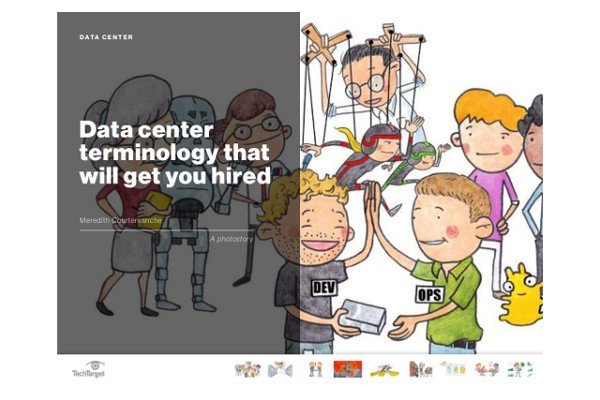 Download: Data center terminology that will get you hired
When it comes to data center job interviews, rattling off common DevOps and automation terms won't get you far – you must establish your knowledge of IT infrastructure scalability and resiliency, as well as culture and business to really impress. Download this COMPLIMENTARY Data Center Terminology guide to learn how to ace your next interview.
3

Software upgrades

-
Server software upgrades: The other side of the refresh
Once the hardware is chosen for your server refresh, it's time to look at the software. Is there anything you'd change about your current operating system? A server refresh is the perfect time to upgrade to new versions of an OS or to get an entirely new one. Plus, now that you're upgrading systems you can build some server monitoring software into the plan, or add a layer of automation to the data center. The possibilities are nearly endless.