Share this item with your network: BACKGROUND IMAGE: iSTOCK/GETTY IMAGES
Container technology thrives for IT

iSTOCK/GETTY IMAGES
Words to go: Colocation options
If you're deciding between cloud, colo or managed services options, study this reference sheet of terms to know before migrating workloads.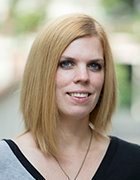 By
Unsure whether you should consider colocation, cloud or managed hosting services? Get to know your options before migrating workloads and locking in contracts.
Data centers are aging out of usefulness and startups are outgrowing their clouds, sending enterprises into a world of various hosting and colocation options for production workloads.
This glossary of colocation definitions lets you keep track of where you might be migrating some or all business workloads.
Colocation facility: Colocation is a facility in which an enterprise can rent data center space for its equipment and associated hardware. In a typical facility, the colo provider offers the building, cooling, power, bandwidth and physical security. Sometimes these are called carrier hotels.
Dedicated cloud hosting: Dedicated hosting provides whole servers for workloads, with support services and flexible scaling. It is the opposite of a multitenant cloud.
Managed hosting services: Managed hosting is when a service provider leases dedicated servers and related hardware to an enterprise. Other services that may be available include backups, load balancing and disaster recovery. The equipment lives at the hosting provider's facility and is managed by the service provider.
Multitenant cloud hosting: Multi-tenancy allows more than one entity to run services and applications on the same physical hardware. It is the opposite of dedicated hosting.
Public cloud hosting: Public clouds abstract the physical servers from the instances, which share hardware. This maximizes efficiency but takes ownership a step farther away from the IT org.
Private cloud hosting: Private cloud, also known as internal cloud or corporate cloud, delivers services through a proprietary architecture to a single organization.
Retail colocation: Usually associated with sub 1-MW deployments, retail colo can mean any size IT infrastructure where the colo provider handles much of the data center staffing and tasks.
White space: White or data hall space is the area where IT equipment resides. Depending on the colo contract, the leased space includes both power/mechanical and white space, or racks in the white space alone.
Wholesale colocation: Wholesale colo is akin to renting an entire new data center facility. Typically it means more control -- and more expertise -- coming from your company.
Meredith Courtemanche is the site editor for SearchDataCenter.com and has covered semiconductor and IT topics since 2006.You can reach her on Twitter at @DataCenterTT
Dig Deeper on Colocation, hosting and outsourcing management