White papers set aside for summer reading: Advisory Board roundtable
White papers and heavy technical tomes get set aside as IT pros prepare to hit the beach for some rest and relaxation.
It's that time of year when IT pros put aside the white papers and emerge from the deep recesses of the data center to add a little color to their complexion. Busy work schedules don't always allow much time for leisurely reads but vacation time is another story. We asked our Advisory Board members what they read when they take off the polo and put on the Hawaiian.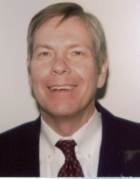 Wayne Kernochan
I'm cutting back on books – I used to be an addicted reader of a lot of things. If I were to do some reading, it would be:
James Hansen's Storms of My Grandchildren: The Truth About the Coming Climate Catastrophe and Our Last Chance to Save Humanity, a reread for me which talks about climate change. It refers to updates on his website for accuracy.
Krugman and Wells' Economics. Maybe someone can finally teach this in a real-world way.
Finish listening to a nice musical score – I know, not exactly reading.
I'm going to spend some time trying to write an eBook on business agility since I don't really see any good books on the subject.

Robert McFarlane
My summer reading list runs the gamut! First, unfortunately, are articles and white papers I've downloaded and skimmed but didn't have time to really read. Since I assign some of these to my students in the "Data Center Facilities" course in the Institute for Data Center Professionals program at Marist College, I have to catch up on them before the next course starts.
Then there are the ShopNotes magazine projects I hope to find time to get to in my shop and articles in AOPA Pilot magazine I definitely want and need to read.
But for just letting the brain relax in a different realm – although ShopNotes and Pilot are certainly enjoyable – I've just finished Ron Chernow's Washington: A Life and David McCullough's The Greater Journey: Americans in Paris. I highly recommend both.
To just be taken away from it all, I lean toward books from John Grisham, Michael Crichton, Scott Turow, Tom Clancy and Patricia Cornwell.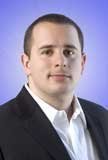 Matt Stansberry
My current summer reading list: Rereading China Miéville's New Crobuzon books – Perdido Street Station The Scar and Iron Council; Patrick Rothfuss' The Kingkiller Chronicle series – The Name of the Wind and The Wise Man's Fear; Gene Wolfe's The Book of the New Sun; and the new TC Boyle novel When the Killing's Done.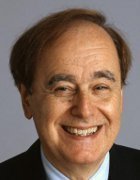 Robert Rosen
Vacation? Who has time?
I usually catch up on tech magazine reading and then zone out on works by Vince Flynn, David Baldacci, John Scalzi, Stephen Coonts and Dale Brown.
If I'm to read a "business" book, I'd read IT's All about the People: Technology Management That Overcomes Disaffected People, Stupid Processes and Deranged Corporate Cultures by Stephen Andriole. He was a director at the Defense Advanced Research Projects Agency, and they seem to have these things figured out.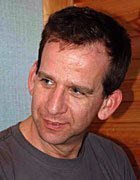 Sander van Vugt
I'll switch off technical mode completely this summer. I am going on a 23-day road trip in the southwestern part of the United States. All I'll read is travel guides, with Death Valley and the Northern Mojave: A Visitor's Guide at the top of my list.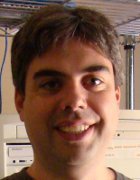 Brien Posey
I usually vacation in the winter instead of the summer but make it a point to completely unplug when I am off. I promised my wife long ago that when we are on vacation there would be no Internet, no cell phones and absolutely nothing work-related. I have to admit that I don't read much of anything when I am on vacation.
My typical vacation involves being an adrenaline junkie instead of lying on the beach. Some of the more recent vacations have involved things like ice climbing in the Arctic, scuba diving a shipwreck and extreme caving in South America.

Robert Crawford
No manuals for me! This summer I hope to finish the last three books of Jasper Fforde's Thursday Next series. The books are set in an alternate universe where Great Britain lost WWII, Wales is a Maoist socialist state, Goliath Corporation runs the world and some fictional characters have the ability to pop in and out of books. The character Thursday works for the literary police when she's not supervising "Jurisfiction," the body that polices book world. What makes these books fun are the inside jokes, obscure literary allusions and self-references.
In between the Thursday Next books I will read a very thick novel titled Reamde: A Novel by Neal Stephenson. Stephenson writes very dense, technical cyberpunk stories that remind me of the kind of fun I would like to have if I didn't have to earn a living.
Dig Deeper on Data Center jobs and staffing and professional development