Share this item with your network: BACKGROUND IMAGE: iSTOCK/GETTY IMAGES
Hybrid cloud command and control

Sergey Nivens - Fotolia
News
Stay informed about the latest enterprise technology news and product updates.
What NFV vendors are currently on the market?
Many data centers are on the path to NFV. How are the NFV standards and vendor offerings guiding -- or challenging -- implementation?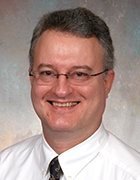 By
The NFV vendor landscape is riddled with internet service providers, network infrastructure device manufacturers and large software developers.
Network function virtualization (NFV) moves Layers 4 through 7 network functions out of network devices and into software on commodity servers, said Peter Christy, networking research director at 451 Research in Boston.
Network functions virtualization, also called network services virtualization (NSV), is a specific form of NFV, driven by carriers and mobile operators. The plural form of NFV is standardized by the European Telecommunications Standards Institute (ETSI).
"AT&T, Cisco, Citrix, Dell, F5, Google, IBM, Intel, Level 3, Microsoft, Oracle, WindRiver and Verizon [are] developing [some form of] NFV," said Jerry Irvine, CIO at Prescient Solutions, a cloud-based IT solutions provider.
Meanwhile, F5, Riverbed and network security vendors, such as Palo Alto Networks, provide virtual Layer 4 through 7 network offerings with NFV. Brocade and Juniper offer virtual routing functions that are part of NFV, and Embrane, Inc. has a server load balancing firewall NFV offering.
Other potential NFV vendors like VMware are coming at the technology primarily through partners. "VMware won't provide the server load balancing, WAN optimization or firewalls. They will partner with F5, Riverbed or the security players for that part of NSV," said Lee Doyle, principal analyst at Doyle Research in Chicago.
NFV puts Cisco in an awkward position, however. "Cisco provides hardware switching software and may use virtual routing options," Doyle added. "They will need a broader array of NSV offerings than they have today. We will have to see what they come up with."
Though there are NFV offerings in the market, no data center is truly NFV -- ETSI has yet to complete the standard. But many data centers are along NFV path.
"It's at the proof-of-concept stage," said 451 Research's Christy. If NFV standards gain traction, generic offerings could evolve to provide a product that abides by those completed standards, he added.
But ETSI is only one group working on NFV standards. "Depending on how broadly you define it, Open Network User Group, the Open Networking Foundation, Open Platform for NFV and OpenDaylight are all working on NFV standards," said Doyle.
David Geer writes about IT, data centers, and DevOps for national and international publications.
Dig Deeper on Colocation, hosting and outsourcing management