Evaluate
Weigh the pros and cons of technologies, products and projects you are considering.
Weird data center locations: Data centers in space
This seventh and final weird data center location's designs allow for outer space travel of data centers.
#7: Data centers in space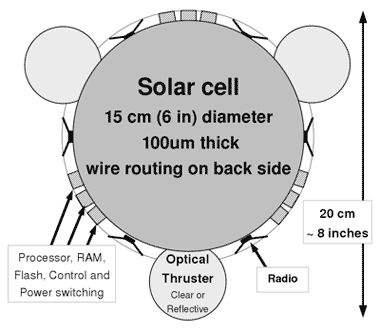 (Image credit: ServerSky)
If you thought the concept of floating data centers was weird enough, try data centers in space. Keith Lofstrom, an Oregon engineer, had a small device with a flash drive and Ethernet ports used as a computer firewall serve as his muse for this solar-powered server that can travel through space. It's called Server Sky.

Dig Deeper on Data center design and facilities