Weird data center locations: Bahnhof's underground bunker
This first weird data center location houses Bahnhof's network operations, and is a former underground bunker in Sweden.
Continue Reading This Article
Enjoy this article as well as all of our content, including E-Guides, news, tips and more.
#1: Bahnhof's underground bunker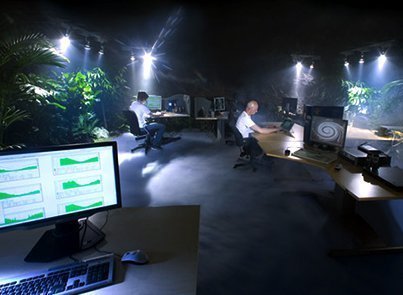 (Image credit: Bahnhof)
You're not looking at Dr. Evil's secret lair, but rather at a state-of-the-art data center for one of Sweden's largest ISPs, Bahnhof. This space was formerly used as a military bunker and nuclear shelter, and now it houses the network operations center for Bahnhof's operations. You'll see plant life and waterfalls within the 11,950 square feet of space as well as engines originally designed for submarines that produce backup power for the facility.
See a video tour of the facility and learn more about Bahnhof.