Share this item with your network: BACKGROUND IMAGE: iSTOCK/GETTY IMAGES
Can Microsoft's Azure platform lift the company's cloud hopes?

iSTOCK/GETTY IMAGES
Evaluate
Weigh the pros and cons of technologies, products and projects you are considering.
Unix-based applications hold steady in large enterprises
Large enterprises still count on the Unix OS for critical apps, whether the app is too customized to move, or because the app works well where it is.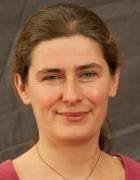 By
For all of the talk of the Unix OS's demise, there are still companies actively buying and building new Unix-based environments, especially large enterprises.
"We are expanding and unifying our Unix systems," said Tom Higgins, an operations analyst at a large U.S. manufacturing firm. The firm used to have Unix systems from every major manufacturer, most of which it got rid of over the past five years. But Higgins said that they'd decided to keep IBM AIX for use with its Oracle EBS suite. "It is fast, efficient, and fits our needs better than just about any other alternative."
Indeed, try as they might, x86 and Linux system vendors have yet to convert most tier-one applications to their camp.
For most enterprises, "90% of the tier-three applications that were running on RISC have already been migrated," said Scott Clark, vice president for Cisco Services, as have the tier-two applications. But when it comes to the meatier tier-one applications such as Oracle, DB2, or custom applications -- "those are probably still on RISC environments," he said.
The greater the amount of customization, the greater the likelihood that the application is still on RISC, and will continue to stay there, Clark added.
"Some of the apps that are the most brittle are the ones that are getting the RISC platform refreshes," he said, often because the people that built the applications are no longer around. "You want to get those applications off, but you can't."
Then there's the if-it-ain't-broke-don't-fix-it school of Unix shops -- organizations with a mission-critical application that runs perfectly well on its existing platform.
GHY International, a customs brokerage service in Winnipeg, Canada has been running on IBM systems since the 1980s, when it deployed its first AS/400 platform for its core business application. In 2002, it migrated that application to IBM AIX and the Progress database, where it still lives, running as a virtual machine on an IBM Power 750 server, said Nigel Fortlage, GHY vice president of IT and social business.
The Unix melting pot
For those veteran Unix shops, the remaining vendors are bending over backwards to make it as painless as possible to keep applications where they are. In IBM's case, the company has long offered customers the ability to run a mix of AS/400, AIX and Linux operating systems on its Power hardware. Now, it is going one step further and offering Power blades that run within its otherwise x86 PureSystem converged infrastructure chassis.
HP, too, supports a mix of Itanium-based Integrity and Xeon-based ProLiant blades in its HP BladeSystem chassis, and barring that, has a very active Linux program to help customers migrate workloads to its high-end ProLiant servers, said Forrester's Fichera.
Retaining high-end customers is the name of the game, he said. "IBM prefers to see a Unix workload go first onto Linux on Power, then Linux on x86. But the key is to keep it on IBM."
That converged, heterogeneous path isn't just a kludge; it could have real benefits for IT operations, said GHY's Fortlage. GHY plans to put an IBM PureSystem in place by the end of the year.
"We're very excited to have a primary hypervisor within the management console," Fortlage said. "We've never had a single point of view across all our platforms -- only across individual platforms."
And ultimately, today's IT teams have to maintain and support an organization's applications -- regardless of the underlying platforms. In truth, finding administrators to support both Linux and Unix needn't be a problem, Fortlage said. "People that are new to Linux and Unix tend to move pretty freely between different brands and distributions and the differences in the command sets," he said. "For day-to-day operations, the average system administrator skills are fluid."
Dig Deeper on Linux servers