Share this item with your network:
Container technology thrives for IT

iSTOCK/GETTY IMAGES
Understanding tomorrow's Ethernet speeds
New standards mean more bandwidth and versatility for tomorrow's Ethernet networks, whether in 25, 40, 50 or 100 GigE deployments.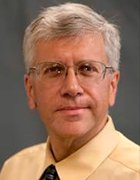 By
In the IT industry, where lifecycles are often just a few years, few technologies have proven as ubiquitous, resilient and extensible as Ethernet. It's been around for 40 years and no one is writing its epitaph anytime soon.
Ethernet is pushing a half century in data center networks, but the ubiquitous technology is still learning ways to run faster, and smarter.
Bandwidth is king in networking, requiring a great deal of effort on standards to define the physical and logical elements needed to implement Ethernet. Both the Ethernet Alliance and the Institute of Electrical and Electronic Engineers (IEEE) are instrumental in defining and developing standards, guiding any discussion of network speeds and feeds.
Today, 1 GigE servers and network interface cards (NIC) are almost universal, but 10 GigE on optical fiber or twisted pair copper cable (IEEE 802.3ae-2002) deployments are growing, expected to outpace 1 GigE by 2016.
By 2010, initial standards for 40 GigE and 100 GigE were adopted (IEEE 802.3ba-2010), though the supplemental standards needed to fully support both using twisted pair copper cabling are still in development with Working Groups (such as IEEE P802.3bq and IEEE P802.3bw, respectively). While 40 and 100 GigE deployments have limited use in backbone and provider-class environments, analysts expect 40 GigE deployments to start ramping up with broader adoption in 2018.
Emerging standards will open new bandwidth operating points within today's familiar range, such as 2.5 GigE, 5 GigE, 25 GigE and 50 GigE, and enable substantially faster bandwidth options such as 200 GigE and even 400 GigE.
"It's not as chaotic as it seems," said John D'Ambrosia, Ethernet Alliance chairman. "The Ethernet market is diversifying, and there are groups working on everything from DC [Power over Ethernet] to 400 GigE."
The benefit of such diversity is that a greater selection of available Ethernet technologies allows businesses to tailor networks to best match their short- and long-term goals while observing budget constraints, said D'Ambrosia.
Consider the impact of a broader set of Ethernet bandwidth options even at the lower end. For example, 2.5 GigE and 5 GigE standards would enable broader wireless access, supporting increased adoption of the IEEE 802.11ac Wi-Fi standard. Such modest increments also support enhanced bandwidth within cabled networks without the need to replace aging Category 5e and Cat 6 cables with the Cat 6a or better twisted pair cabling -- saving considerable expense and disruption. While there is no timeframe for these initiatives, the Ethernet Alliance, NBASE-T Alliance, and the IEEE 802.3 Next Generation Enterprise Access BASE-T PHY Study Group are all debating the developments to create a single interoperable standard.
Not all vendors with networking interests are entirely satisfied with 40 GigE and 100 GigE bandwidth points for high-speed networking. The 25G Ethernet Consortium -- a vendor-led alliance -- is developing a 25 gigabit single-lane and dual-lane 50 gigabit Ethernet link protocol (currently draft version 1.4) to allow two additional options staggered between 10, 40 and 100 GigE. Early members in the Consortium include Microsoft, Mellanox, Google, Broadcom and Arista, which could use the options to boost performance and lower the interconnect costs between server NICs and top-of-rack switches. The IEEE is also studying 25 GigE potential through a 25 Gb/s Ethernet Task Force (IEEE P802.3by). The Consortium aims to roll out compliant implementations of these new standards in early 2016, and the IEEE anticipates ratifying its 25 GigE standard sometime later that same year.
Ethernet speeds remain a priority as standards organizations seek to double and even quadruple 100 GigE. Such astonishing speeds should support the most demanding service provider networks. Expect a 400 GigE standard sometime in 2017 as the Ethernet Alliance and the IEEE P802.3bs 400 Gb/s Ethernet Task Force both work to develop the technology. D'Ambrosia expects a 200 GigE version of the standard sometime between 2018 and 2020.
This trend toward intermediate Ethernet speeds might seem odd at first, but such quantum leaps often yield a trickle-down benefit that accelerates adoption of complementary standards. The underlying technical issues have already been resolved in the faster, more mature standard.
"With the 400 gig project, we could potentially make a lot of technology steps to go faster, introduce new fibers, new modulation, more lambdas, or all of the above," D'Ambrosia said, but a 400 GigE approach could potentially employ eight 50 gigabit lanes, four 100 gigabit lanes, and other creative uses of existing technical innovations. The net result drives component manufacturing volumes and lowers costs to make a more diverse body of Ethernet bandwidth options more interoperable and cost-effective.
New speeds and feeds generate excitement, but cabling, connectors and controller chips are making quantum leaps in Ethernet bandwidth and new software developments will change everything.
Stephen J. Bigelow is a senior technology editor in the Data Center and Virtualization media group at TechTarget.