Traditional mainframe systems vs. x86 'software mainframe'
X86 server virtualization is developing features similar to traditional mainframe systems, and while the two are drawing closer together, there are still key differences.
Traditional mainframe, meet the x86 'software mainframe'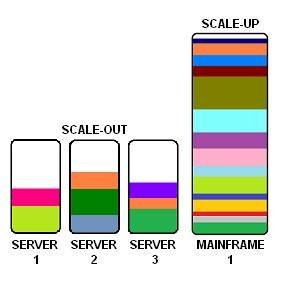 The mainframe is a vertically integrated system with applications written specifically to take advantage of its specialized hardware through a single operating system (OS). X86 scale-out platforms, meanwhile, are clusters of commodity hardware linked together with software, which may run a number of different guest OSes.