Evaluate
Weigh the pros and cons of technologies, products and projects you are considering.
Top data center stories: The new mainframes
The tenth and final top data center story of 2010 detailed user reaction to new converged infrastrcuture platforms.
#10: Quick, hide your wallet, here come the Big Five!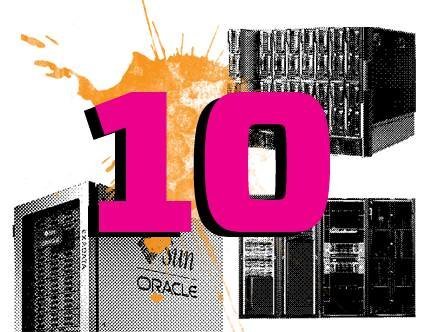 Converged infrastructure platforms, aka the new mainframes, combine servers, storage, networking, operating systems, hypervisor, management tools and middleware all pre-integrated, and optimized with the vendor's secret sauce. But analysts and users are skeptical of vendor lock-in and premium prices. According to Gartner, when IT shops reduce their number of suppliers, they inherently increase their risk and make it harder to switch providers, reducing negotiation strength. For converged infrastructure platforms, "it's too early; there are too many unknowns, and it will not serve you well over the long haul," Gartner said.
Dig Deeper on Data Center jobs and staffing and professional development