Share this item with your network:
Stand-alone servers are alone no more

.shock - Fotolia
Stand-alone servers on treacherous ground in data center
Stand-alone servers are getting phased out of data centers in favor of converged and hyper-converged systems. But not all legacy IT infrastructure is on its way out the door.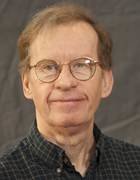 By
With the confluence of converged, hyper-converged and now super-converged systems swirling toward the data center, the decades-old stand-alone server appears to be standing on treacherous ground.
Once the anchor of the classic IT infrastructure -- where the essential hardware and software components were distinctly separate -- the stand-alone server finds itself overmatched by a variety of converged systems that some believe can better handle today's web-based infrastructure and applications with far more agility.
"It's frustrating working with older [stand-alone] systems for a mid-size company like ours when we need to scale a cloud app up fast," said one purchasing agent with a large transportation company in Jacksonville, Fla., who requested anonymity. "And traditional storage arrays and compute can't cut it because you're talking about a footprint the size of Bigfoot."
No one expects the immediate demise of stand-alone servers, but few believe their future is bright. The stream of shipments for new stand-alone servers will slow to a trickle by 2020, according to a recent forecast from Gartner Inc.
Technology Business Research Inc. (TBR), a research firm in Hampton, N.H., predicted in a recent report that converged systems revenues will grow at a compound average growth rate of 11% from 2015 to 2020, reaching $22 billion in sales, largely at the expense of stand-alone servers.
TBR also forecasts that the global hyper-converged market will grow at a 50% compound annual growth rate from 2015 to 2020 to reach $1.6 billion. Hyper-converged appliances will account for a large share of the overall converged infrastructure market, increasing from 7% in 2015 to 32% in 2020.
One reason for the growing popularity of converged, and particularly hyper-converged, systems is the consistently high level of satisfaction among first-time users who increasingly are becoming repeat buyers of the technology, according to Christian Perry, former principal analyst and practice manager at TBR.
"Every six months that we come out with new research [on converged and hyper-converged systems], the percentage of respondents that plan to invest more over the next 12 months creeps higher and higher," Perry said. "The satisfaction level is sky high."
What some users seem pleased with is the ability for hyper-converged systems to more effectively target specific workloads than can stand-alone systems.
"I don't see these systems as go-to-platforms for all of our data center-class workloads, but they are effective for targeted workloads," said one IT professional with a large manufacturing company in Minneapolis, Minn., who requested anonymity. "What makes them effective in handling workloads is the bundled management software, something I can't necessarily get with stand-alone boxes."
Dump a chunk
The rising popularity of converged and hyper-converged systems is good timing for some IT shops that use it as an excuse to dump a chunk of the aging storage products associated with legacy, stand-alone servers. Compared to newer systems, legacy storage systems often strain under today's workloads and are too complex or expensive to maintain.
"With the [converged, hyper-converged] system today, they have done a better job of integrating storage to work with the compute, networking functions and apps," said the IT professional with the Minnesota-based manufacturing company. "Switching out the dry rot [legacy storage systems] can also save us money in infrastructure costs and [allow us to] re-deploy the IT staff maintaining it to more critical projects."
Converged and hyper-converged systems found a home early on with applications, such as Microsoft Exchange and SQL Server, involving virtual desktop infrastructure and other storage-heavy workloads. But more recently, some users have migrated over customer relationship management and ERP applications from stand-alone systems as well.
"Even users not migrating yet are showing a desire to have business-critical workloads move to [hyper-converged infrastructure] because their early experiences have been pretty positive," Perry said. "There have been some hiccups, but it has proved to be a big timesaver because the deployments can be carried out faster."
Not everyone believes stand-alone servers should be placed on the endangered species list any time soon. They see little reason to toss out dozens of legacy servers overnight simply to accommodate a new technology and believe that the integration of converged and, in particular, hyper-converged systems, will be a much longer, orderly process.
"Not many people will replace their stand-alone servers to achieve hyper-converged," said Tom Nolle, founder and principle consultant and analyst with CIMI Corp., and a TechTarget contributor. "They will go to some level of convergence as a way to aggregate a number of servers reaching the end of life. It's just a reflection of a trend driven by the want to concentrate servers rather than distribute them."
Small and medium-sized businesses will stay with stand-alone servers for quite some time, Nolle said, because they have little need to add new or replace large numbers of converged or stand-alone servers.
"Larger companies aren't looking for servers. [They're looking for] server systems, which means racks of servers and switching equipment," Nolle said. "If they can put their servers in one place, then they can throw all their tech guys in there when things are broken. It's a lot more efficient because [they] have more power to pool resources, both human and technical."
A more ambitious brand takes charge
Over the past year, a handful of smaller companies have debuted a more ambitious brand of convergence, generally referred to as super convergence. The blueprint for this technology calls for a convergence of one's entire infrastructure -- not just compute, storage and networking, but virtualization and systems management as well, and all into a single platform.
Cloudistics, a startup based in Reston, Va., introduced a platform earlier this year containing infrastructure technology to help IT staffs wrestle with issues involving hyper-convergence as well as public and private cloud, according to company executives.
Called Ignite, the technology works on Layer 3 of a network -- not on Layer 2, which is used to physically connect various IT resources. It enables IT shops to software-define those resources in a more efficient and, just as importantly, cost-effective way. The platform also has "decoupled scaling" for IT professionals to add storage, compute and networking capacity independently of each other, company officials said.
"Hyper-converged systems' thing was to take a stand-alone server and put the compute and storage on a single platform," said Najaf Husain, co-founder and CEO of Cloudistics. "The problem there is when you want to scale by adding more storage, you end up having to buy more compute and eventually the rest of the infrastructure."
While Ignite should contribute to hastening the end of stand-alone servers, it may also help preserve IT shops' investments in their existing stand-alone systems. Because of its plug-and-play capabilities, IT shops can set up an Ignite-based appliance side by side with existing stand-alone servers and easily exchange and manage data residing on both over existing networks.
"You just plug it in the wall, add an internet connection to the network and in 10 minutes you can deploy things like Docker and enterprise apps from a VMware or Microsoft," Husain said. "[Ignite] allows you to manage your on-premises infrastructure that we deliver to you."
One IT professional who has evaluated Ignite said what appeals to him is the user friendliness and the lower costs associated with the offering. That's compared to the higher costs associated with public clouds or competitive offerings from hyper-converged vendors such as VCE.
"I like that you can delineate or segregate different environments with a few mouse clicks," said Magnus Swenson, a solutions architect with HMS, a healthcare technology provider in Dallas. "You can have these solid- and dotted-line relationships [between environments] because the technology is very modular. Users are looking more and more to push down the cost of infrastructure."
Ed Scannell is senior executive editor with TechTarget's Data Center and Virtualization Media Group. Contact him at [email protected].
Dig Deeper on Emerging IT workload types