Share this item with your network: BACKGROUND IMAGE: iSTOCK/GETTY IMAGES
Can HP, IBM and Dell survive the cloud?

iSTOCK/GETTY IMAGES
Evaluate
Weigh the pros and cons of technologies, products and projects you are considering.
Server vendors must innovate to stem bleeding
Tier-one server vendors are offering a few choices to stop sales from evaporating, including their own cloud-based products.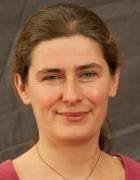 By
Tier-1 server vendors are clawing their way back now that both public clouds and server virtualization are eating into sales. In order to compete, these vendors have begun to innovate in an effort to stem those losses.
Dreams of converged infrastructure
Over the past several years, vendors have responded to increasing commoditization and outsourcing of server workloads with increasingly proprietary, integrated systems -- so-called converged infrastructure -- which are designed to make it easy for customers to keep buying from them after the initial purchase.
All major server vendors have converged infrastructure offerings: IBM has PureSystems and HP has CloudSystem. Dell offers vStart and Cisco's Unified Computing System is the basis for VCE Vblock and NetApp FlexPod. For a comprehensive look at the major converged infrastructure platforms, see "Comparing popular converged infrastructure products," MI, March 2013.
But the jury is still out on converged infrastructure. IT organizations are attracted to the ease of procurement and integration but balk at vendor-imposed limitations on how they can use the equipment.
"[Converged infrastructure, such as a] Vblock is great because it's very deterministic -- on this floor tile, I have this amount of infrastructure that will support this amount of workload," said Chris Black, vice president of technology and innovation at World Wide Technology, a systems integrator that resells VCE Vblocks and NetApp FlexPods as well as standalone servers.
Black has seen issues in heterogeneous shops that would like to take advantage of, say, storage inside the Vblock but are prohibited from doing so according to the VCE support contract. As a result, customers gravitate toward using converged infrastructure as reference architectures rather than full bundles, he said.
"We sell VCE, but we sell more V-plus-C-plus-E," Black said, referring to a de facto Vblock without any restrictions on how customers can use their investments down the road. In fact, EMC recently formalized this type of reference architecture with its VSPEX program.
Still, while sales of converged infrastructure may not be setting the world on fire, industry observers are cautiously optimistic about its prospects.
Overall, IT shops are buying in a more integrated fashion, said Jonathan Eunice, principal IT adviser at Illuminata Inc. in Nashua, N.H., and sluggish sales of specific converged infrastructure platforms don't concern him. "These are the new mainframes; you just don't sell a lot of these right off the bat," Eunice said.
Follow the money
Another tack for server vendors is to sell their wares to public cloud providers instead of enterprises. According to IDC, public cloud consumed 734,000 server units in 2012, with revenue of $2.9 billion -- about 9% of total units and 5% of total revenue -- and those numbers are projected to increase to 1.06 million units and $4.1 billion by 2014.
Some tier-one vendors are already well on their way. Dell, for example, formed its Data Center Solutions (DCS) division six years ago to cater to scale-out Web companies and service providers that needed radically different server designs than it could get from off-the-shelf models. Working closely with this class of customer has been a big success for the organization, said Drew Schulke, Dell DCS marketing director. If DCS were a standalone company, it would be the fourth-largest x86 server vendor, behind Dell, HP and IBM, he claimed.
Then there's HP, which is also working with service provider and hyperscale customers as part of Project Moonshot, which uses low-energy server technology to create super-dense server platforms.
Server vendors' work with service providers trickles down to mainstream enterprise shops, Schulke said. For instance, one design developed by Dell DCS for some early users of the I/O-intensive MapReduce application is now being used as the basis of the commercial PowerEdge R720xd, a two-socket server with 24 memory DIMMs (dual in-line memory modules) and up to a massive 50 TB of internal storage capacity and enhanced I/O capabilities.
"It looks almost exactly like the solutions we were doing five years ago for a couple of customers," Schulke said.
Schulke also expects Dell to release DCS designs for hyper-efficient blades that require no mechanical cooling.
But while service providers are an attractive market for traditional server vendors, it's by no means a done deal, said John Abbott, distinguished analyst with 451 Research. While some server vendors will try and capture the service provider market with custom systems, "the trouble is that service providers want pretty good margins--they strike really hard deals with the systems vendors," Abbott said.
That's if they strike deals with them at all. The past couple of years have seen the rise of service providers and hyperscale customers working with original equipment manufacturers (OEMs) and contract manufacturers for their server needs, cutting out the proverbial middleman, said Kuba Stolarski, a research manager at IDC.
Given a certain scale, "you can save a significant fraction of the total cost over dealing with a traditional OEM by going direct," he said.
Going forward, the availability of open source hardware designs from Facebook's Open Compute Project could lower the barrier to entry to working directly with OEM partners.
Hyve Solutions, a division of Synnex Corp., develops, tests and integrates custom servers by the thousands. It got its start working with enormous customers such as Facebook, but more recently, has created modified Open Compute designs for service providers such as Rackspace and the gaming startup Riot Games. It can be cost-effective for a customer to work with Hyve for quantities as low as 500 to 1,000 units, depending how much it plans to scale, according to Steve Ichinaga, Hyve senior vice president and general manager.
If you can't beat 'em …
If tier-1 server vendors can't convince customers to buy in to converged infrastructure and fail to capture the service provider market, they can always capitalize on organizations' increased interest in the public cloud by creating public clouds of their own.
In fact, some are already doing just that. While not as well-known as other public cloud offerings, IBM SmartCloud, HP Cloud Services and Dell Cloud Computing Solutions have various levels of maturity, feature functionality and adoption, and are earnest efforts at laying the foundation for the next wave of enterprise computing.
Offering specialized hardware via the public cloud model could also be an option for server vendors with specialized, high-performance infrastructure. IBM, for example, is developing ways to offer Watson -- the supercomputer that in 2011 beat Jeopardy champs Ken Jennings and Brad Rutter -- as a service. Likewise, high-performance computing vendor SGI offers Infrastructure as a Service and Software as a Service cloud services running on its specialized servers as part of SGI's HPC Cloud Cyclone.
Whatever form enterprise computing takes in the coming years, most longtime server industry observers expect the tier-one server vendors to find their way.
"It comes down to simple economics. What's the alternative? There's no vast sea of 80 to 100 infrastructure providers like there used to be that you can mix and match with," said Illuminata's Eunice. And while some shops may be lured in by the romance of building their own systems, he said, "over time, they won't see the economic value of being integrators themselves."
About the Author: Alex Barrett is the editor in chief of Modern Infrastructure.