Share this item with your network:
Container technology thrives for IT

WavebreakMediaMicro - Fotolia
How SDN in the data center shapes Ethernet's future
Ethernet's future lies in smarter software working alongside new materials and silicon advances. SDN and NFV promise exceptional flexibility and management.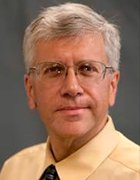 By
Software developments have a role in shaping the Ethernet evolution, alongside bandwidth developments like 100 GbE or innovative cable materials.
"Dumb" switches and networking components are being replaced by software-enabled networks with enhanced efficiency and smarter resource configuration and provisioning.
Ethernet's evolution will include a type of software-defined networking (SDN) that separates a network's control and data planes. "Some of the technologies we're considering include software-defined networking as part of an OpenStack initiative to speed up server platform and application delivery," said Tim Noble, IT director at ReachIPS, a cloud computing service provider.
"SDN is one of the most exciting areas [of the future of the Ethernet], since the promise of being able to deliver IT infrastructure faster is clearly needed in conjunction with other agile delivery approaches used by the development community," Noble said.
The network's switch ports (data plane) are separated from the logic that decides how to direct traffic (the control plane). The control plane is relocated into software that network managers can configure and control directly, also enabling them to make dynamic decisions about traffic flow based on traffic types and activity patterns. This is much easier than manually reconfiguring traditional switches as networking needs change. New rules are communicated to the switches, keeping the network simplified and optimized.
Software developments that will affect future Ethernet networks include hypervisor-based network virtualization like VMware's NSX, which uses a network hypervisor to abstract Ethernet traffic from the underlying physical network. Just as server hypervisors convert CPU and memory into computing resources which can be allocated to workloads, network virtualization allows data centers managers to treat the physical network as a pool of transport resources that can be managed and allocated to virtual machines along with security and other services.
The concept of network functions virtualization (NFV) uses a foundation of server virtualization to simulate network components (such as switches) within server-based virtual machines. The idea is to create network building blocks to which administrators can connect and then manage to create complex, highly-tailored virtual networks. NFV supports a range of virtual network functionality, including firewalls, load balancers, intrusion detection, WAN acceleraintors and so on. NFV is still in its infancy, but is poised to develop as interest in SDN and network virtualization technologies continue to evolve.
One other push toward better network efficiency from the software side is the emergence of HTTP/2 as an upgrade to the venerable HTTP 1.1. A binary-based protocol and multiplexed TCP connections promise more effective use of available Ethernet bandwidth and faster performance for interactive or content-rich websites.
"I love the binary protocol for slimmer, more efficient, less error-prone delivery as well as a true multiplexed connection," Noble said. "No more waiting on a slow CDN [content delivery network] service. However, the encrypted payloads will bring new challenges to network and IT operations teams."
Soon, businesses will be able to select faster Ethernet, and an expanding range of Ethernet standards for bandwidth to meet a given need while limiting cost and risk. At the same time, new protocols and virtualization platforms like SDN, NFV and others will allow administrators to create and optimize Ethernet networks on the fly to suit the most demanding enterprise workloads.
A Cisco staffer once said that only cockroaches and Ethernet will survive the nuclear holocaust -- they may just be right.
Stephen J. Bigelow is a senior technology editor in the Data Center and Virtualization media group at TechTarget.
Dig Deeper on SDN and other network strategies