Share this item with your network:
The new face of scale-out storage

WavebreakmediaMicro - Fotolia
Rethinking data center components as commodities
Labeling servers and hypervisors as commodities like corn and cattle may be overly simplistic. It's time to reconsider what constitutes a commodity.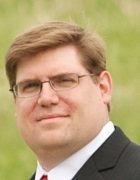 By
Recently, there's been a lot of talk that certain data center components are now commodities. People say hardware and hypervisors are commodities, but are they really?
If the data center is becoming commoditized, vendors haven't gotten the memo -- or they just chose to ignore it. Dell keeps improving its hardware to be more easily operated, which is contrary to the idea of hardware as a commodity. Similarly, Supermicro continues to make its hardware denser. VMware's recent updates to its flagship vSphere virtualization platform reignited the debate about the hypervisor as a commodity.
Raw materials vs. services
It's easy to make the case that servers and hypervisors are the primary building blocks we use to perform most data center tasks. Slightly below servers and hypervisors on the food chain are power, cooling, and physical space. But can servers and hypervisors really be deemed commodities?
Two popular hardware suppliers are Dell and Supermicro. If you look at the back of an all-flash array from Pure Storage, you'll see that it's actually a Dell, service tags and all. The same for SolidFire arrays, another player in the solid-state scalable storage space. Other converged infrastructure, scalable storage vendors such as Nutanix, Coho Data and Nimble Storage are on the Supermicro route.
Why pick one of these vendors over the other if the hardware they offer is commodities?
Because of the services. Dell offers particular services around building custom products, and its hardware platforms offer more services than Supermicro's: Dell servers have robust, fully-featured management controllers, hardware diagnostics and configuration tools. Supermicro has very basic implementations of these, but its hardware is often less expensive, and denser.
Companies building atop these hardware platforms must decide: Is hardware management and configuration something we implement in software, or something we ask of the hardware vendor? Is it worth a trade for density?
We used to think that we'd do it all in software -- software-defined everything -- but as it turns out, there's some merit to having the hardware take care of the mundane tasks. Step back and focus on other problems -- issues that are more central to your product offerings.
Virtualized commodities
There are a few different hypervisors: VMware ESXi, Microsoft Hyper-V, Citrix Xen, Linux KVM. On the surface they let you subdivide a server into virtual machines. However, VMware continues to add more into its hypervisor layer. Its VSAN hyper-converged storage product is in the hypervisor, as well as VMware Fault Tolerance and High Availability. And these features aren't delivered with other hypervisors. For example, if you want fault tolerance under Linux KVM, you must build it into your application. The hypervisor doesn't provide this service.
So is the hypervisor a commodity? I don't think so. A hypervisor isn't easily interchangeable, and it more closely represents a collection of services rather than a single monolithic product. You pay service and support on it throughout its lifetime, either directly to a vendor or in the form of payroll for support staff. It may be a primary product but it doesn't count as a raw material.
Bob Plankers is a virtualization and cloud architect at a major Midwestern university.
What is a commodity?
Google defines commodity as "a raw material or primary agricultural product that can be bought and sold, such as copper or coffee." Dictionary.com's version adds "something of use, advantage, or value" and "an article of trade or commerce, especially a product as distinguished from a service."