Share this item with your network: BACKGROUND IMAGE: iSTOCK/GETTY IMAGES
For DR, cloud is the great equalizer

iSTOCK/GETTY IMAGES
News
Stay informed about the latest enterprise technology news and product updates.
Open-source server, hardware additions energize Open Compute Project
A number of Open Compute Project members are breathing new life into server hardware designs, including big names traditionally focused on software.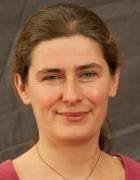 By
With traditional computer vendors' hardware sales in the proverbial toilet, one has to wonder: Where will data center hardware innovations come from? Worry not -- the fine folks at the Open Compute Project held the OCP Summit V in January 2014 in San Jose, Calif., and there was no lack of ingenuity on display.
Founded by Facebook in 2011 when it open-sourced the design of its energy-efficient data center in Prineville, Ore., the Open Compute Project (OPC) now counts more than 150 member companies designing hardware using the open source philosophy. Here's some of the creativity that was on display.
Microsoft donates sweet open-source server design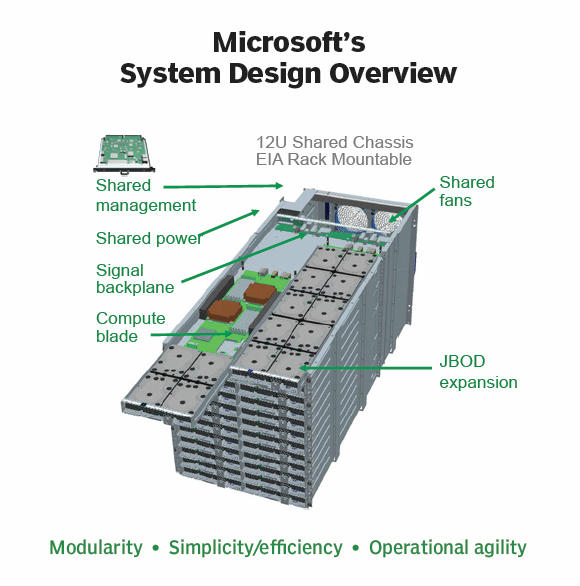 Yes, you read that right -- a company once synonymous with software is now touting hardware innovations. Microsoft runs about 1 million servers worldwide to support more than 200 cloud services including Windows Azure, Office 365, Bing, Skype and Xbox live, to name but a few, said Bill Laing, corporate vice president of Microsoft's cloud and enterprise group.
To that end, Microsoft uses a single proprietary cloud server design based on a 12 U chassis with shared fans, power and management, dedicated compute blades and room for JBOD expansion. Laing said the design has saved the company 40% over traditional servers, including 15% power savings. At the show, Microsoft donated its specification, including computer-aided design files, Gerber files, specifications and management source code for the Open Compute server.
Seagate bets on object storage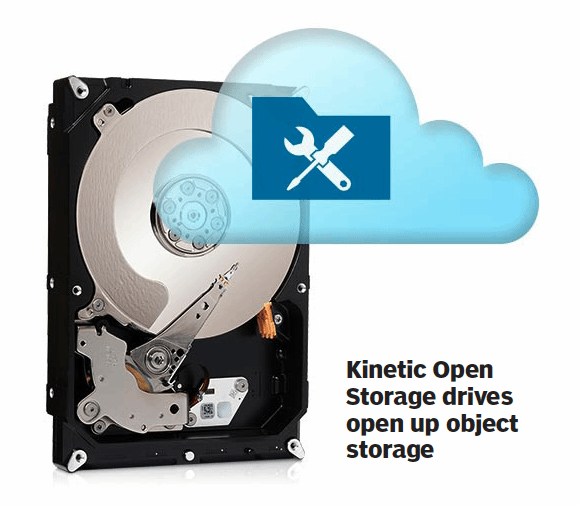 Disk drive manufacturer Seagate released the application programming interfaces and management code for its Kinetic Open Storage platform. Kinetic uses so-called key/value drives connected via Ethernet to allow applications speaking object to address the drives directly.
"If an app is doing object, all it's trying to do is put and get objects -- it's really that simple," said Ali Fenn, Seagate senior director for advanced storage. In theory, Kinetic will allow object storage providers to remove entire swaths of storage services between the application and the disk drive, for total cost of ownership savings north of 50%, Fenn said.
Open Compute Project rejiggers hardware license
In an attempt to get more providers to donate designs for open-source servers and other hardware, the Open Compute Project introduced a new "prescriptive" license modeled on the General Public License to complement its existing "permissive" Apache-like model.
"The new licensing model is very exciting to a lot of people," said Will Mapp, executive vice president at Servergy, a provider of highly efficient servers and an OCP member. "Just giving our patents away to the foundation wouldn't work for our business model. With the new licensing, we keep our patents, but it still allows for others to innovate on top of it."
Dig Deeper on Server hardware strategy