Evaluate
Weigh the pros and cons of technologies, products and projects you are considering.
Noncommercial Linux distro no. 5: Slackware Linux
Slackware Linux is the fifth noncommercial Linux distro in a slideshow on options for the enterprise.
Distro no. 5: Slackware Linux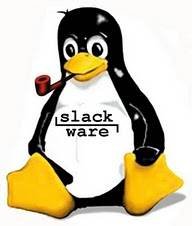 (Image credit: Slackware)
Slackware Linux
Current version: 13.1
Code base: Slackware
Supported hardware platforms: IA-32, x86-64, ARM, S/390
Number of users/downloads: Unavailable
Slackware is a desktop and server work environment option, and touts ease of use and stability as its two goals. Developed in 1993 as one of the first GNU/Linux distributions, Slackware has fine-tuned many of its features in the latest version.
Some of the features in 13.1 include support for fully encrypted network connections; new development tools such as Perl 5.10.1 and Subversion 1.6.11, and advanced features such as SCSI and ATA RAID volume support and journaling file systems. The Slackware Linux Project's philosophy has always strived to be "Unix-like": that is, to replicate Unix's simplicity and use of plain text files for configuration.
While Slackware doesn't include a package of applications comparable to Debian or Gentoo -- you have to download OpenOffice.org and other apps –- its updated package management tools allow for customization and ease in adding, removing and creating Slackware packages. While Slackware previously supported only 32-bit architecture, 13.1 supports 32-bit x86 and 64-bit x86-64 editions.